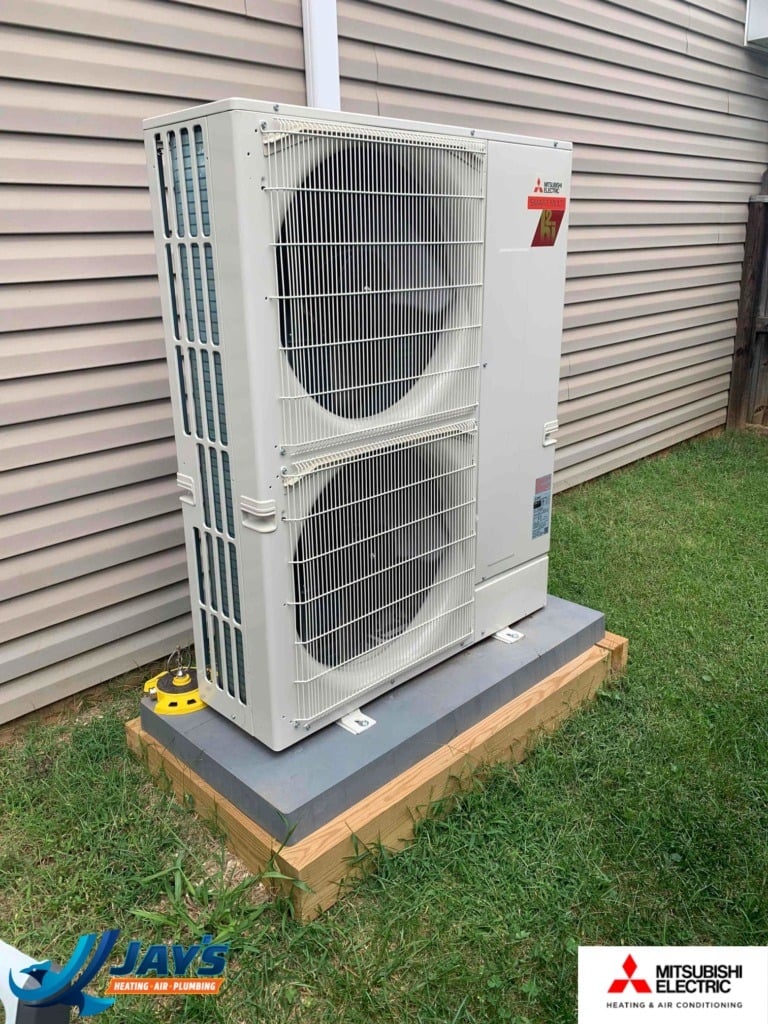 At Jay's Heating, Air & Plumbing, we're ready to work with any make or model of dual zone mini-split in Kernersville, NC. Whether you need a system tuned up, repaired, or replaced, you'll want to have an expert take care of the details of the job. Mini-split systems are a great way to cool a building that doesn't have a central duct system to deliver cool air to various rooms. Instead, a mini-split relies on four individual units placed throughout a home to provide cool air.
Each of the units has individual controls but runs off of the same outdoor compressor. This will allow you to set up temperature zones throughout your space, keeping certain areas of your home cooler than others. Temperature zones can lower the overall energy use in your home and save you a lot of money in the long run. Mini-splits are a highly energy-efficient way to cool a space.
Dual Zone Mini-split Services
While most systems will run reliably for about 20 years, it's important to get issues addressed as soon as you notice them. A faulty unit may stop operating as efficiently as it normally does. This increased load on a system in order to cool your home could cause excess wear and tear on the parts of your unit, shortening its life expectancy.
A faulty system can display an array of symptoms:
High energy bills
Increased home humidity
Strange noises
Lack of cool air
You can trust a technician to properly determine the cause of a problem. They'll provide a cost estimate for the repair and answer any of your questions. A professional repair will restore your mini-split to its full functionality.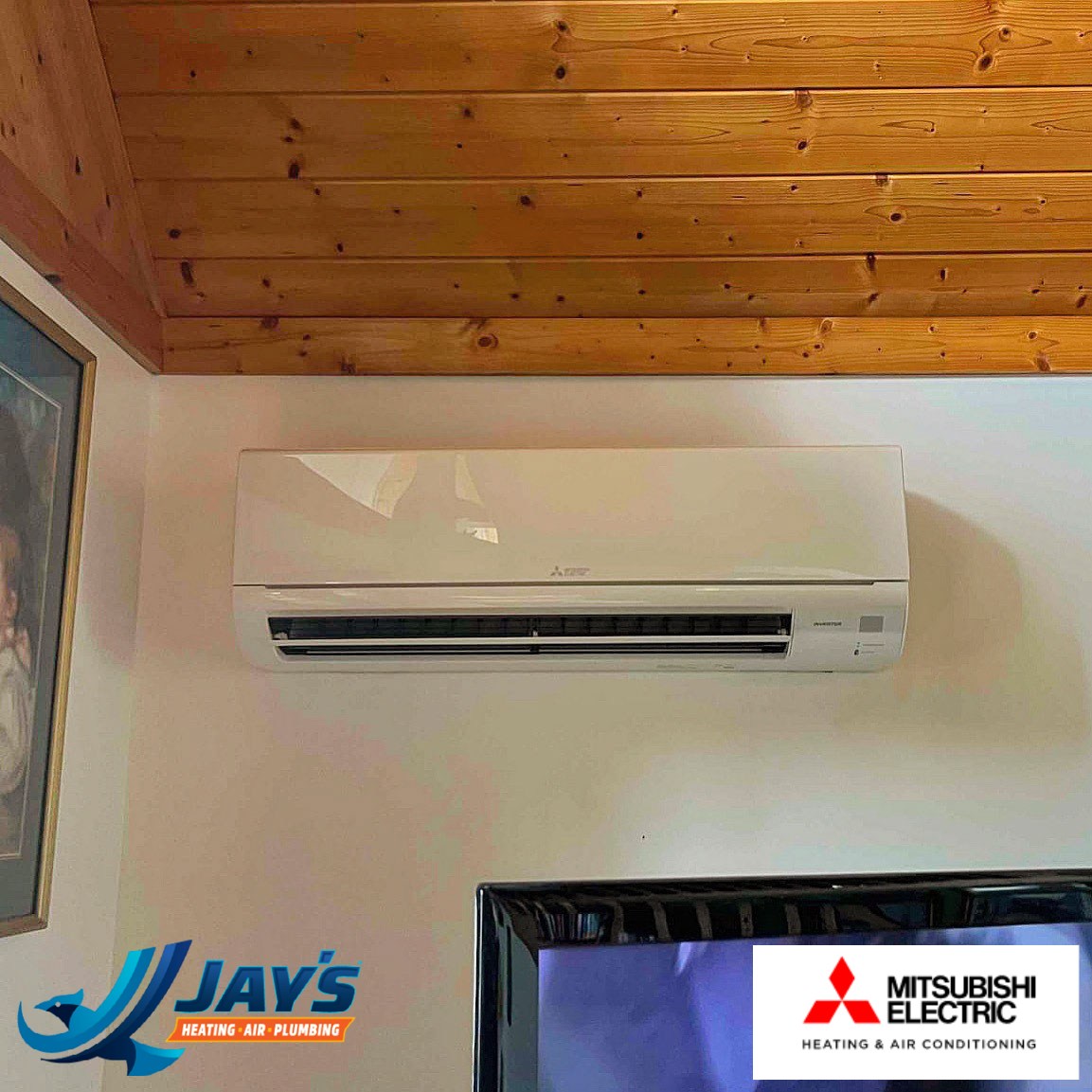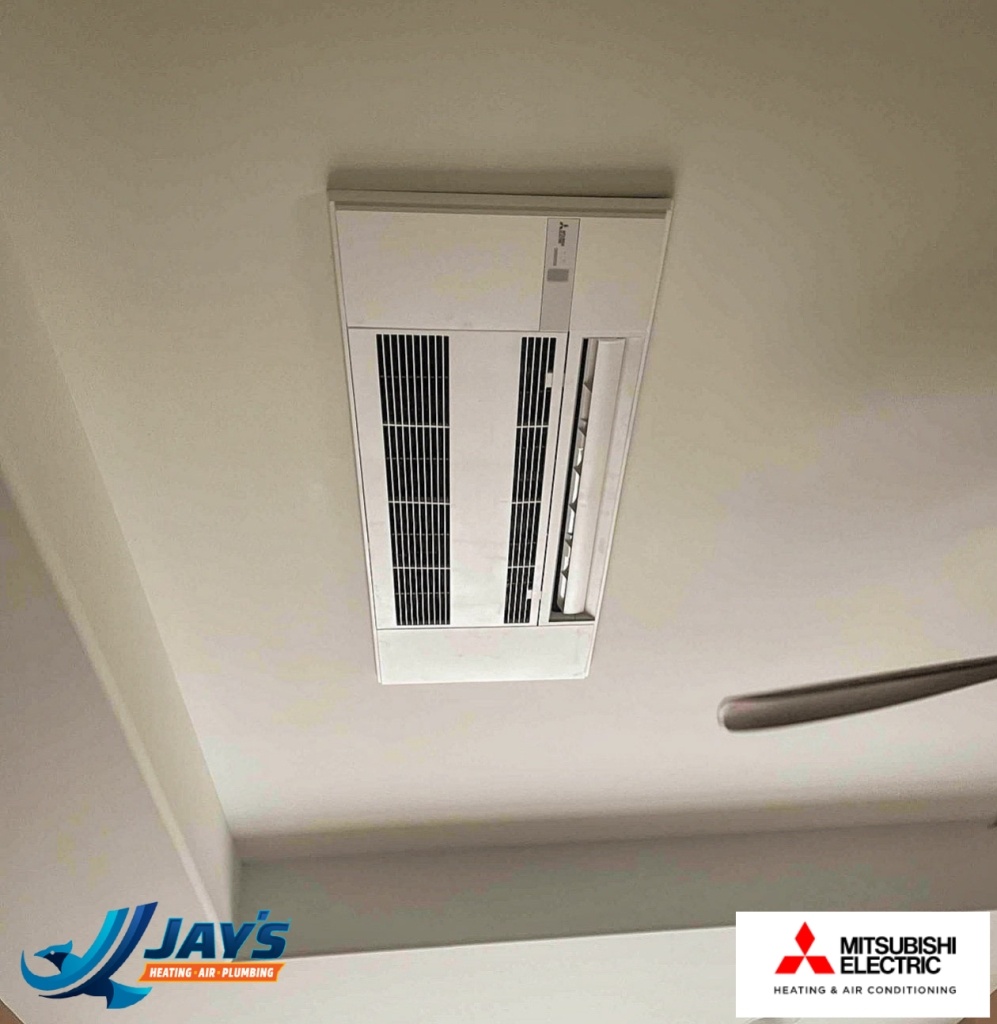 Kernersville Dual Zone Mini-split Experts
At Jay's Heating, Air & Plumbing, we want all of our Kernersville customers to have a great experience when using our services. Our locally owned and operated company is ready to serve the needs of both residential and commercial customers. We have a team of NATE-Certified technicians ready to handle jobs of any size or scope. To make it easier to pay for a new mini-split unit, we're prepared to offer flexible financing options on approved credit. We offer easy, flat-rate pricing and back all of our results with a customer satisfaction guarantee.
Our team, based out of a shop on Greyhound Road in Mount Airy, has access to everything needed to make a job go smoothly. You can trust us to give every job our complete attention from start to end.
To learn more about how we could assist with any type of mini-split system in Kernersville, call the team from Jay's Heating, Air & Plumbing today. We also offer mini-split systems in these areas: