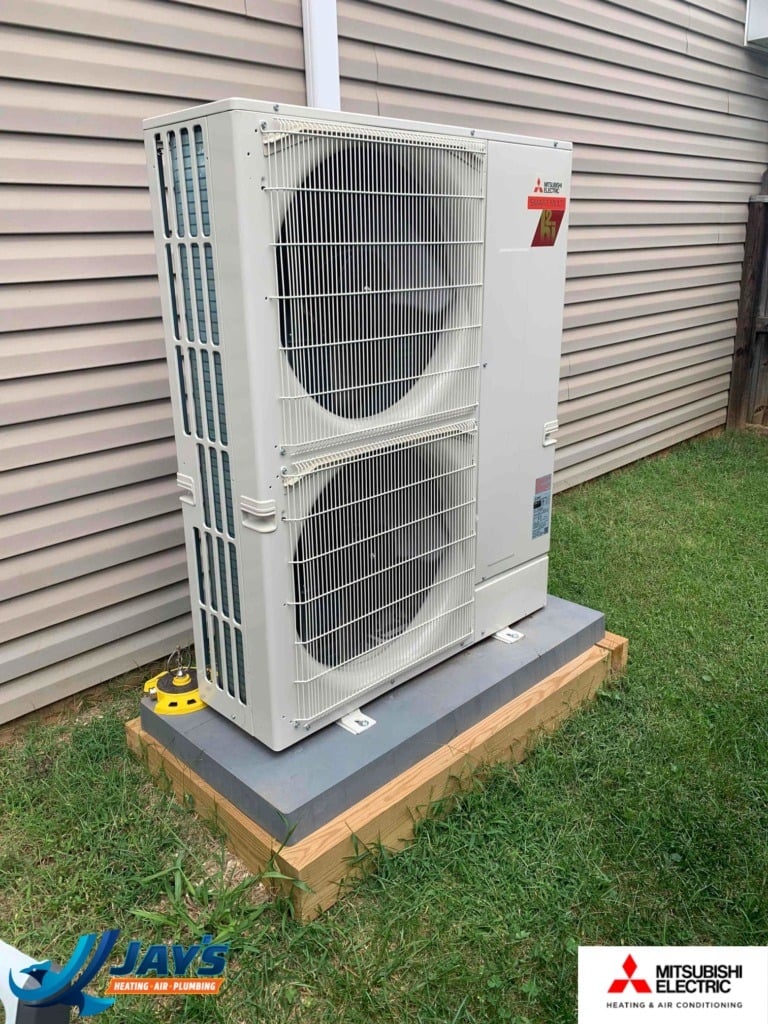 At Jay's Heating, Air & Plumbing, we're ready to work with any type of dual zone mini-split system in Elkin, NC. Whether you need an existing mini-split system repaired or a new one installed, you'll want to have a professional take care of the job. A ductless AC unit can be a highly energy-efficient way to cool a home during the summer months. These units don't require a central air system to cool a home.
Instead, they use individual units mounted high on the walls of various rooms to deliver cool air throughout a space. You can install up to four indoor units that all run off of the same outdoor compressor. Since you can control each of the units individually, you can set up temperature zones in your home. This can lower the overall energy use in your home and save you money in the long run.
Dual Zone Mini-Split System Services
Mini-split units are highly reliable, but if one develops an issue, it's critical to get it fixed in a timely manner. Broken units can leave your home overheated and create a dangerous situation. You can trust an expert to have the skills to examine the components of your unit and find the cause of the problem.
Faulty mini splits can display an array of symptoms:
Increased energy bills
Lack of cool air
Leaks
Increased home humidity levels
After determining the issue, our professional technicians will give you a cost estimate for the repair. They can answer any of your questions about the state of your unit and offer sound advice.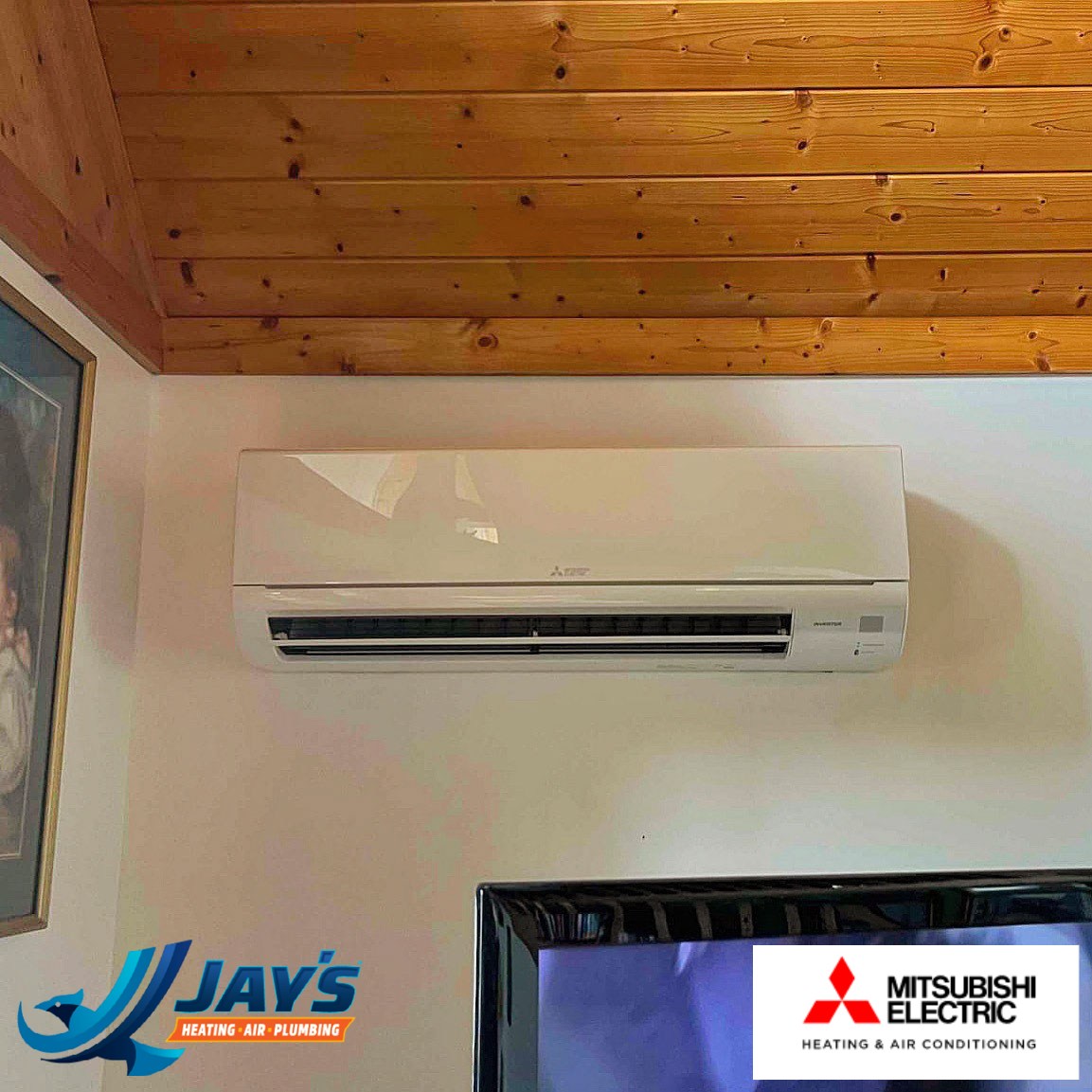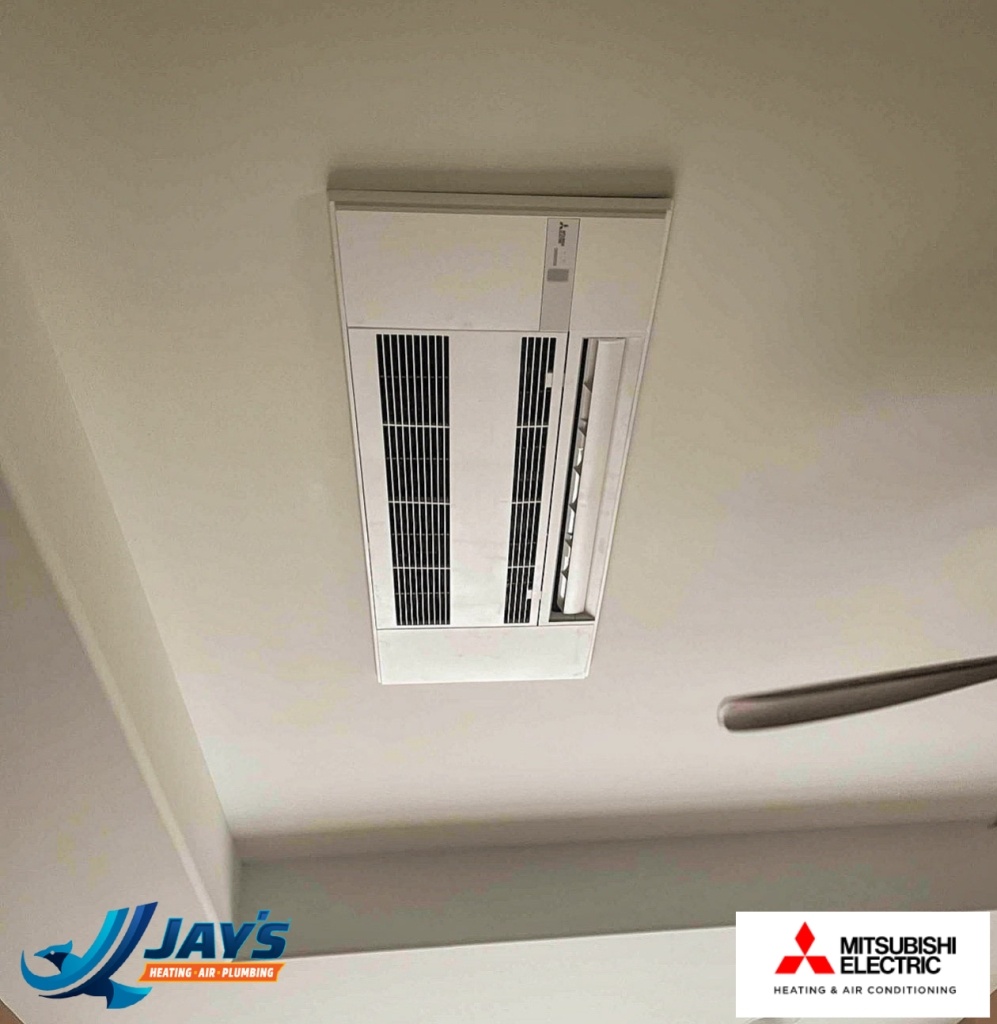 Elkin's Ductless AC Unit Experts
Regardless of the scope of a job in Elkin, you can rely on the team from Jay's Heating, Air & Plumbing to get it done right the first time. We're proud to back all of our work with a customer satisfaction guarantee, and we work hard to exceed expectations. Our team is ready to serve the needs of both residential and commercial customers, and we stay current with advances in the industry. Based out of a shop on Greyhound Road in Mount Airy, our technicians can respond to all types of jobs in an efficient manner.
To keep our installation services as accessible as possible, we offer flexible financing options on approved credit. You can trust us to always work with your best interests in mind. Our NATE-certified technicians are friendly and professional, and we strive to offer great customer service. We work hard to earn the trust of each of our customers.
Contact the team from Jay's Heating, Air & Plumbing today to learn more about how we could assist with a dual zone mini-split system in Elkin. We also provide mini-split systems in these areas: