At Jay's Heating, Air & Plumbing, we're proud to offer exceptional Aeroseal duct sealing services to the residents of Mount Airy, NC. Regardless of the type of home that you have in this Surry County city, having properly sealed ducts is important.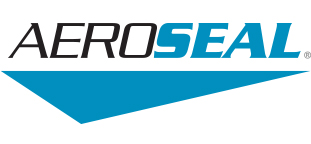 Our locally owned and operated company wants people in the area to stay comfortable in their homes. Our duct sealing services could minimize your Mount Airy energy bills and be a great investment in your home.
Our company is known for: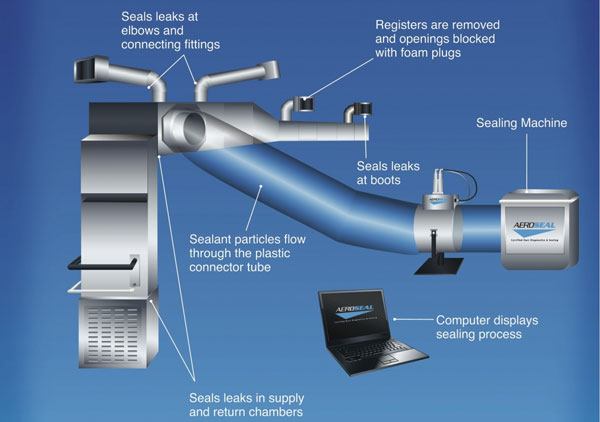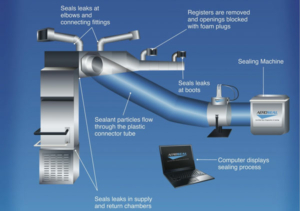 Offering easy and flat-rate pricing
Having friendly staff members
Providing a complete customer satisfaction guarantee
Responding to service requests quickly
Our Aeroseal duct sealing services can ensure that you have clean air and properly functioning ductwork in your Mount Airy home. Properly sealed ducts can also maximize airflow through your home and minimize your energy bills. Our work can also ensure that each room in your home can stay at the right temperature by enhancing the performance of your HVAC systems.
Trusted Duct Sealing Services in Mount Airy
Aeroseal duct sealing is not only a fast and valuable service we provide, it's one that comes with so many benefits for homeowners! From start to finish, it only takes up a few hours of your day, but the results are long-lasting. This advanced formula is non-toxic and water-based, and will effectively seal up your ductwork and vents. This allows for all of the treated air in your home to be delivered exactly where it's intended. Leaky ductwork can cost homeowners hundreds of dollars a year, and is a major culprit in those cold or warm spots in your home. Aeroseal duct sealing will seal up all of the cracks and deterioration in your ductwork that happen from wear and tear over the years. It's used and trusted in schools, hotels, hospitals, and even in military facilities.
Top 5 benefits of Aeroseal duct sealing: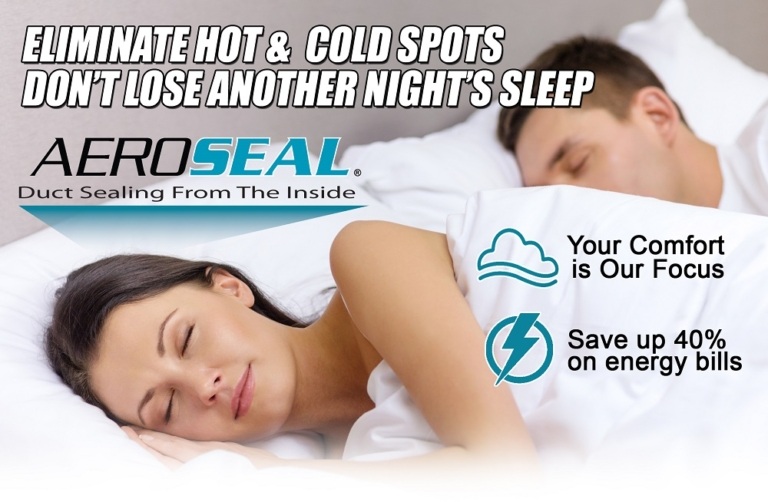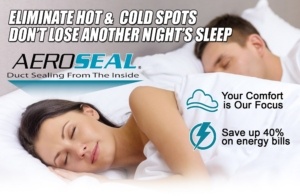 Big savings on your heating and cooling bills
Improved HVAC system performance
More even, balanced heating and cooling
Improved indoor air quality
Eco-friendly
At Jay's Heating, Air & Plumbing, we're more than happy to further discuss the many benefits that come with using our duct sealing services in Mount Airy. We'll arrive at your home with the right tools and materials to make any job go smoothly. Our goal is to make your home as eco-friendly as possible while improving the performance of your heating and AC systems. We're happy to show you how to calculate the savings that our services could provide. You can rely on us to get every job done right the first time.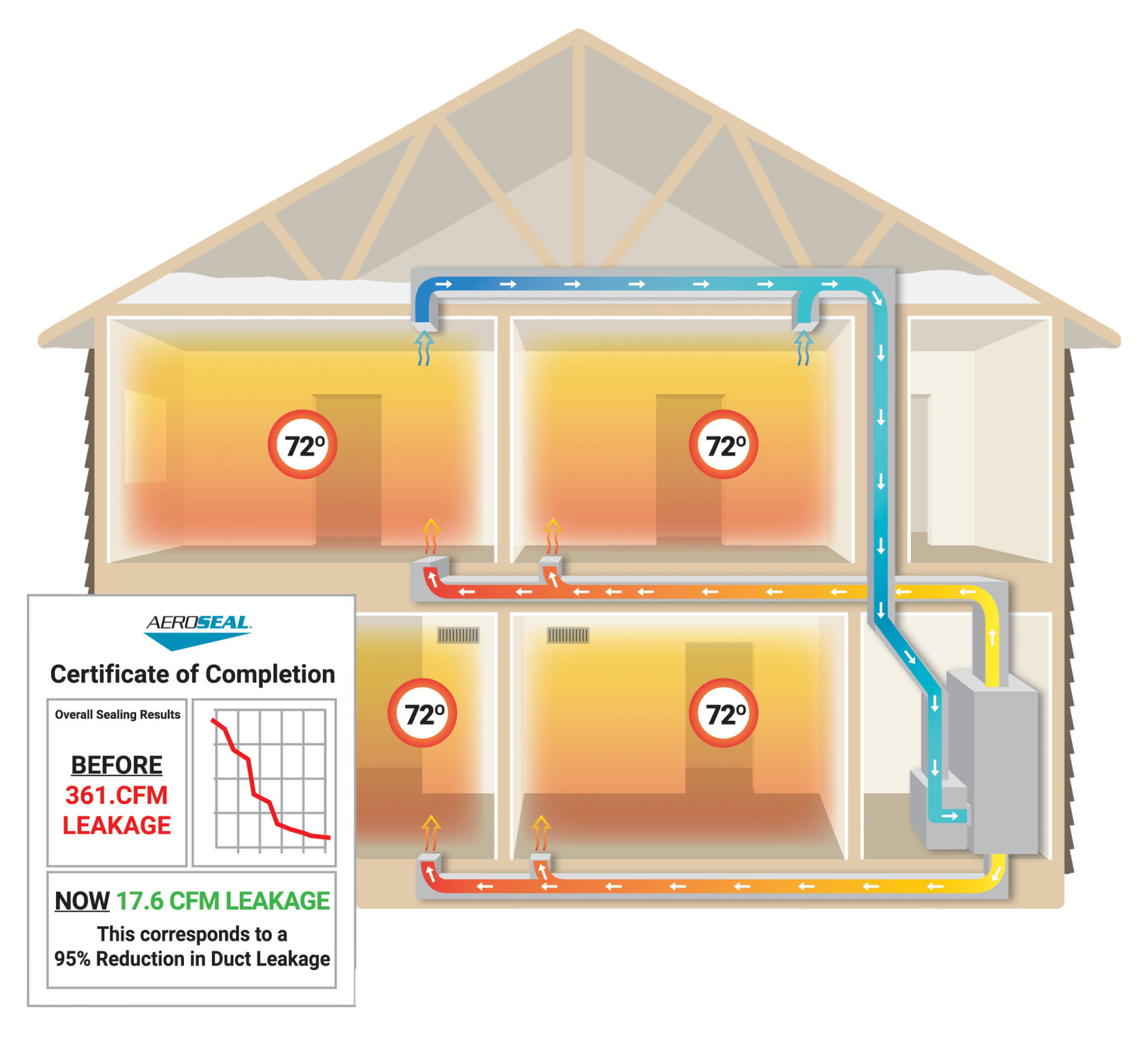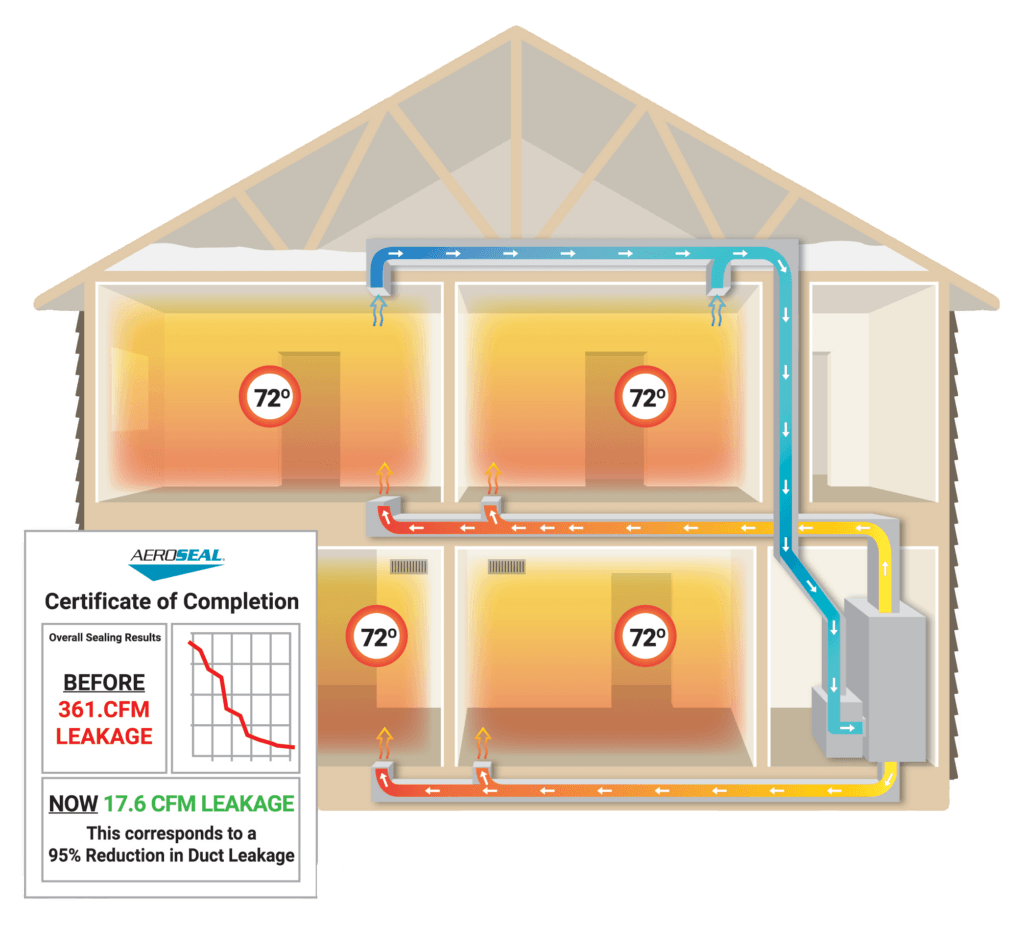 Call Us for Aeroseal Duct Sealing
Our technicians are fully licensed, bonded, and insured for everything they do. Our duct sealing services are a great value for the cost. Before we start any job, we can give you an accurate and detailed cost estimate. We'll review all of your options and answer your questions thoroughly. At Jay's Heating, Air & Plumbing, we always keep the best interests of our Mount Airy customers in mind. Our technicians work efficiently and meticulously. They'll get every job done in a timely manner without cutting any corners. We strive to exceed the expectations of our customers.