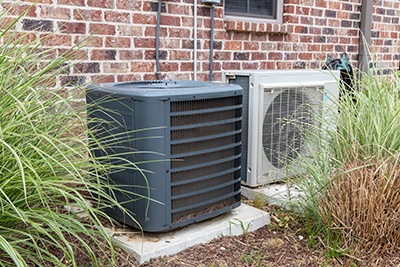 At Jay's Heating, Air & Plumbing, we have technicians ready to work with any heat pump system in High Point, NC or the surrounding areas. Whether you need to replace your current system or install a new one for the first time, you'll want an expert to assist with the project. These units are a great option for heating and cooling a variety of spaces, especially those without a central heating or air conditioning system.
The heat pump units are small and unobtrusive, and they operate quietly. Having an expert assist with a heat pump installation can provide you with the peace of mind that they've taken care of all the details. They can offer advice about various makes and models of systems and help you choose the right one for your needs and budget.
Affordable Heat Pump Installation Services
The high energy efficiency of heat pumps can make them a great investment in your property. They require minimal maintenance and can operate reliably for up to 15 years.
Heat pumps can provide an array of benefits.
Safe operation
High energy efficiency
Reduced home carbon footprint
Heating and cooling options
When an expert installs a heat pump, they'll work in a highly meticulous manner. You can trust them to provide you with training on the operation of your new unit. They'll show you how to take advantage of its various features and provide follow-up support if needed. An expert will remove all waste from your property after completing a job.
High Point Heat Pump System Experts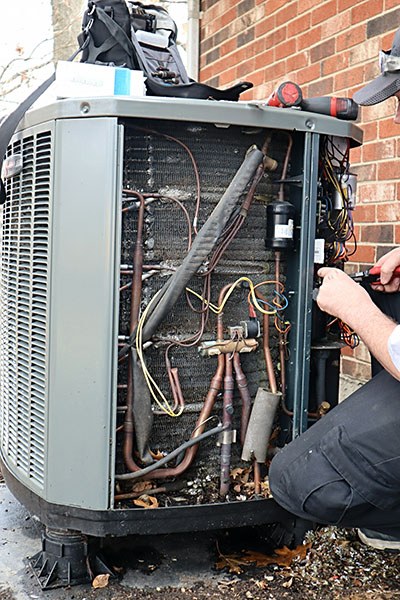 When you need assistance with a heat pump in High Point, you can trust the team from Jay's Heating, Air & Plumbing to be there for you. Our expert technicians are NATE certified, and we provide them with ongoing training. Our team stays current with advances in the industry. As a locally owned and operated company, we personalize our services as needed and strive to exceed the expectations of all of our customers. We're ready to work with both residential and commercial systems. With our skills and experience, we can install all makes and models of heat pumps. We understand the importance of never cutting corners with our workmanship.
Our Mount Airy company has a shop on Greyhound Road that is fully stocked with everything our technicians require to perform high-quality work. We'll be punctual to our appointments and complete our work in a timely manner. You can trust us to always have your best interests in mind. We can offer flexible financing options on approved credit.
Find out more about how we could assist with your heat pump system in High Point by contacting the team from Jay's Heating, Air & Plumbing today.