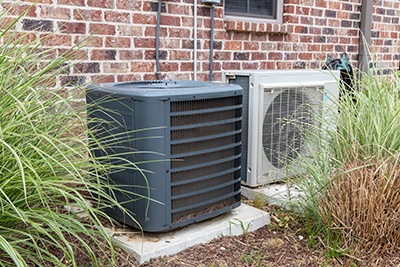 If you need assistance with heat pumps in Clemmons, NC, you can rely on the team from Jay's Heating, Air & Plumbing to be there for you. Highly energy efficient, heat pumps are a great way to heat and cool a home. They don't need a duct system to deliver air throughout a home, and you can use them to set up temperature zones. A heat pump system can operate safely and reliably for 10 to 15 years. Aging units may need frequent repairs, and they often stop running as reliably as they used to.
An expert can assess your heat pump and let you know if it's time to get a new one. Replacing an aging system with a modern and energy-efficient new one could be a great long-term investment in your property. You can trust an expert to help you choose a unit that's properly sized for your needs.
Servicing All Clemmons Heat Pumps
If your system develops an issue, it's a good idea to have an expert diagnose the cause. Faulty units may lack the power to keep your home at the right temperature, and they can make your space uncomfortable. After an expert understands the problem, they'll give you a cost estimate for the repair. You can trust them to never add any hidden fees to the final bill.
There are several indicators of an issue with a heat pump.
High energy bills
Grinding noises
Buzzing
Unusual odors
Expert repairs will stand the test of time and keep your unit operating as efficiently and reliably as possible. You can rely on a specialist to remove all waste from your property for safe disposal.
Skilled Heat Pump System Experts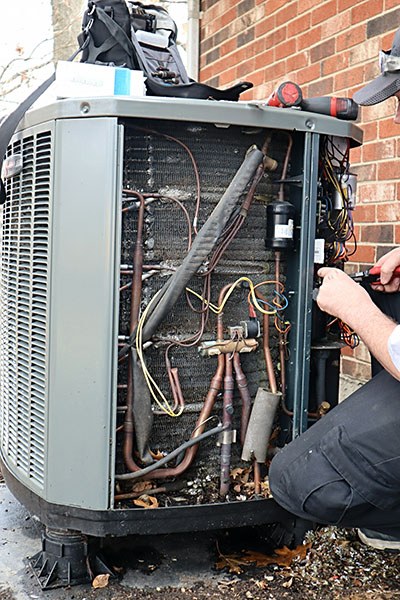 At Jay's Heating, Air & Plumbing, we want our Clemmons customers to have a great experience when using our services. As a locally owned and operated business, we work hard to develop lasting and trusting relationships with people. Our NATE-certified technicians refuse to cut corners with any aspect of their work and will give each job their undivided attention. Our customers can find our shop on Greyhound Road in Mount Airy, and we'll make sure that we can meet their individual needs.
We offer 24/7 emergency availability for critical situations. Our technicians have the skills to repair any heat pump system. For installation projects, we're happy to provide flexible financing options on approved credit. We want to keep our services as accessible as possible. We back our results with a 100% customer satisfaction guarantee.
Give the team from Jay's Heating, Air & Plumbing a call today to learn more about how we can help with heat pumps in Clemmons.