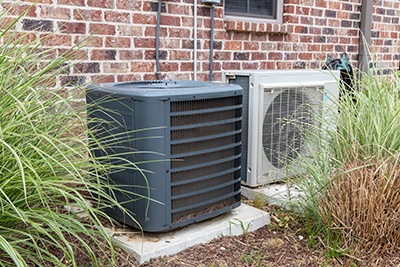 At Jay's Heating, Air & Plumbing, we use our experience with heat pumps in Pilot Mountain, NC to offer area customers outstanding services. Whether you're getting a new heat pump installed or a current one repaired, it's crucial to have professional help. An expert can assess the specifics of your unique situation and offer sound advice about the best way to proceed. A faulty heat pump system can stop heating and cooling your home, and it could wind up wasting a lot of energy.
A system with issues may make strange noises or produce foul odors. If you've noticed reduced airflow through your home or that your energy bills have increased unexpectedly, you'll want to call a specialist as soon as possible. They'll determine the cause of a problem and resolve it so that you can have peace of mind about the reliability of your system.
Heat Pump System Services
A heat pump is a great option for heating and cooling a home that doesn't have ducts hooked up to a central furnace and air conditioner. A heat pump can heat and cool a home, and it will operate reliably for up to 15 years. They require minimal maintenance and are highly efficient.
There are many benefits to a heat pump.
Long lifespan
Lower monthly energy bills
Lower carbon emissions
Increased home safety
You can trust an expert to install your new heat pump correctly. They'll also provide you with training on its care and use, allowing you to operate it with confidence.
Servicing Pilot Mountain Heat Pumps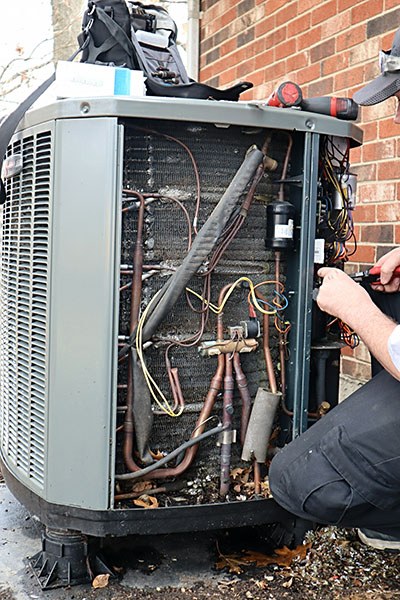 Regardless of the scope of a job in Pilot Mountain, you can trust the team from Jay's Heating, Air & Plumbing to get it done right the first time. Our locally owned and operated company focuses on offering great customer service, and there's no project too large or small for us to handle professionally. Our NATE-certified technicians are highly experienced and pledge to give each job their full attention from start to end. We have the skills to serve the needs of both residential and commercial customers, and we never cut corners with any aspect of our work. All of our results come with a 100% customer satisfaction guarantee.
You can find our shop on Greyhound Road in Mount Airy, and our friendly and professional team members will make sure that we meet all of your individual needs. We maintain open and honest lines of communication, and you can trust us to work with your best interests in mind. .
Call Jay's Heating, Air & Plumbing today to learn more about how we could assist with all types of heat pumps in Pilot Mountain and the surrounding areas.