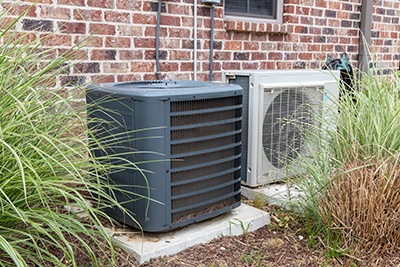 At Jay's Heating, Air & Plumbing, we're ready to assist with any type of heat pump installation in Winston-Salem, NC or the surrounding areas. If your current heat pump is more than 10 years old, wear and tear on its parts can make it prone to issues. If you're constantly calling someone to perform a heat pump repair, you might need to start considering your options for a new system.
These highly reliable systems can heat and cool homes that don't have a central heater or air conditioner. The individual units are highly energy efficient, and installing one could lower your monthly energy bills and save you a lot of money. A heat pump is significantly safer than a traditional furnace, and they require very little maintenance in order to keep running efficiently and reliably. An expert can help you choose a unit that's the right size for your home.
Comprehensive Heat Pump Repair Services
If you've noticed an issue with your heat pump, it's a good idea to get it looked at as soon as possible. Problems with a unit can cause excess wear and tear on the components of your system and shorten the life expectancy of your heat pump. You can trust an expert to properly diagnose the root cause of an issue and explain any options available for getting it resolved.
Several signs can point toward an issue with a heat pump.
Lack of airflow
No warm or cool air
High energy bills
Strange noises
Expert repairs will stand the test of time and keep your system running properly. You can trust a specialist to use professional tools and high-quality parts for everything they do.
Winston-Salem's Heat Pump Installation Experts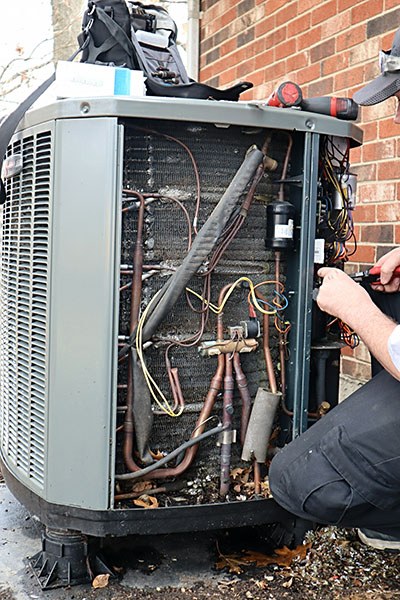 At Jay's Heating, Air & Plumbing, we place the individual needs of each of our Winston-Salem customers as a top priority. We have NATE-certified technicians ready to work with all makes and models of heat pumps. Our skills allow us to offer both residential and commercial services, and there's no job we can't complete professionally and efficiently. Our fully stocked shop, located on Greyhound Road in Mount Airy, has everything our skilled technicians need for any type of job.
We're proud to back all of our results with a customer satisfaction guarantee, and we never cut corners with any aspect of our workmanship. We focus on offering great customer service, and we want to earn the trust of each of our customers. We're fast and dependable, and we offer 24/7 emergency availability for situations that can cause a dangerous situation.
Find out more about the heat pump installation and repair services we offer in Winston-Salem by calling the team from Jay's Heating, Air & Plumbing today.