Jay's Heating, Air & Plumbing are your heating and air specialists in High Point, NC. When you live in the home furnishing capital of the world, it's important to have a warm and cozy house over the winter months, so you can take full advantage of those furnishings. The team at Jay's Heating, Air & Plumbing are the premier HVAC contractor in High Point, and will keep your heating system performing when the temperature starts heading south. LIkewise, we can keep your air conditioner running just like it should to beat the summer heat!
After a day exploring the world's largest furniture store and the one million square feet of home furnishings the town has to offer, you want to be able to come home and relax in a comfortable environment. Our team of technicians can install, repair, and maintain your HVAC system, so this is always a reality.
The Top Heating and AC Repair Company in High Point
When it comes to heating and air repairs, there's not much our technicians can't handle.
We're able to work on most heat pumps, furnaces, and air conditioners, so if your High Point HVAC system is having any of the following issues, it's probably time to give us a call:
Lukewarm air
Strange noises or smells
System won't turn on
Reduced airflow from vents
Short cycling
Our NATE-certified technicians will turn up on time with the tools and equipment to complete the job. We'll take your system for a test drive and diagnose the issue. The repair will be completed to the highest standard. It's our goal to exceed your expectations.
Premier HVAC Installation Team
When your heating or AC system has called time and a repair just isn't going to cut it, we'll be up front and honest. Our team will work with you to find a cost-effective solution that meets your unique needs and budget. We understand that a new HVAC system can put a strain on the family budget, so we offer a range of different models and finance options on approved credit!
Our technicians understand the responsibilities that come with being in your home. They will treat it with the utmost respect at all times. We will complete the installation of your new system, showing superior workmanship and close attention to detail.
Trusted Heating and Air Maintenance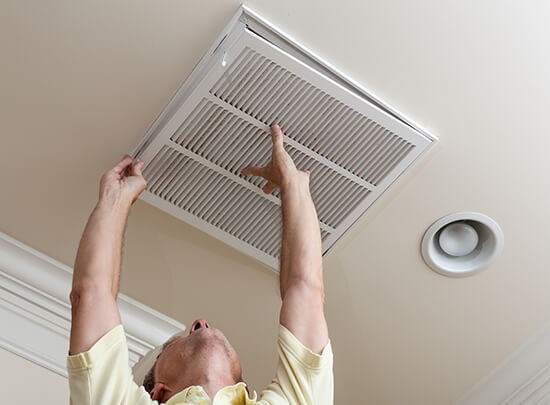 Most people don't realize the benefits that come with routine maintenance of your heating and air conditioner system. An HVAC system that is running at optimal levels is energy efficient and keeps energy costs down. Regular maintenance also diagnoses those small issues before they become big and expensive ones. Jay's Heating, Air & Plumbing can take the headache out of maintenance by placing you on our regular maintenance schedule, so you can enjoy the benefits that come with a system that is running effectively and efficiently.
When it comes to heating and air in High Point, give our team at Jay's Heating, Air & Plumbing a call. Our team is happy to answer all your questions or schedule your service today!