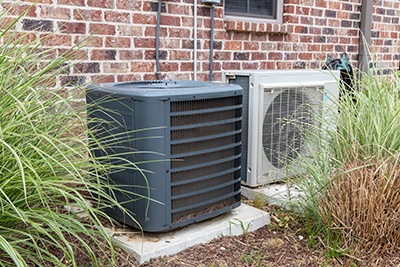 When you need someone experienced with heat pumps in King, NC, don't look further than the highly skilled team from Jay's Heating, Air & Plumbing. Having a heat pump in your home is a great way to heat and cool a space. They are especially useful for homes that don't have a duct system to deliver warm and cool air throughout the various rooms.
These units are highly energy efficient, and they could wind up being a great investment in your property. Having an expert work on a heat pump system can allow you to have the peace of mind that they've taken care of all of the small details. These units can operate reliably for up to 15 years before wear and tear on their parts start to cause issues. Older units may stop operating efficiently and can lead to an increase in your energy bills.
Repairing King Heat Pumps
If you've noticed that your heat pump is behaving strangely, it's important to have an expert take a look at it as soon as possible. Issues with a unit can create a dangerous situation and may make your home an uncomfortable place to spend time. An expert will take the time to properly diagnose the cause of an issue. They'll explain your options for the repair and answer any questions you have.
Faulty heat pumps can display an array of symptoms
Grinding or gurgling noises
Lack of heat
Low airflow
Strange odors
You can trust an expert to restore your system to its full functionality. They'll work in a highly meticulous manner in order to perform high-quality work.
Reliable Heat Pump System Experts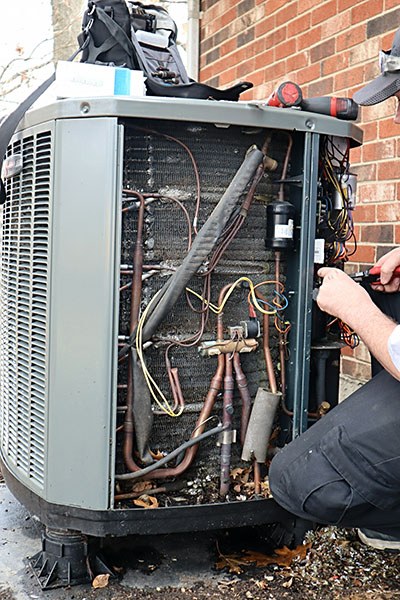 At Jay's Heating, Air & Plumbing, we're always ready to go the extra mile to meet the individual needs of each of our King customers. We can work on both commercial and residential systems, and we stay current with all advances in the industry. Our NATE-certified technicians have the skills needed to work on all makes and models of heat pump systems. We take pride in our results and back all of our work with a 100% customer satisfaction guarantee.
For emergency situations, we offer 24/7 availability for repair work. Our technicians will arrive at your home when expected. Based out of a shop conveniently located off Greyhound Road in Mount Airy, our team members can handle the details of any type of job. Since our company is locally owned and operated, we're able to offer highly personalized services.
To find out more about how we can assist with heat pumps in King, contact the team from Jay's Heating, Air & Plumbing today.