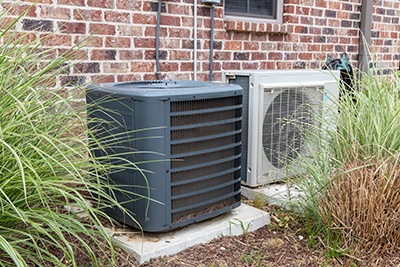 At Jay's Heating, Air & Plumbing, we use our experience with heat pumps in Elkin, NC to offer exceptional services to customers throughout the area. Whether your current heat pump needs a repair or you're looking to install a new system, you'll want to call a professional to take care of the job. Heat pumps are a great way to heat a home, especially one that doesn't have a central duct system. These units are highly energy efficient and could wind up lowering your energy bills and saving you money in the long run.
Having an expert install a heat pump system for you can ensure that your new unit is set up for optimal operation. You can trust a professional to offer sound advice about which make and model of heat pump would best suit your home and budget.
Servicing Elkin Heat Pumps
A heat pump system is highly reliable and can operate flawlessly for 10 to 15 years. Issues with a system can affect its efficiency, leading to increased home energy use. This can cause excess wear and tear on your unit, potentially shortening its life expectancy.
Several signs can indicate an issue with a heat pump
High energy bills
Unusual odors
Strange sounds
Reduced airflow
An expert will have the skills and experience to diagnose the cause of a problem and give you a cost estimate for the repair. They'll offer advice about the state of your unit and help you make educated decisions about it.
Heat Pump System Experts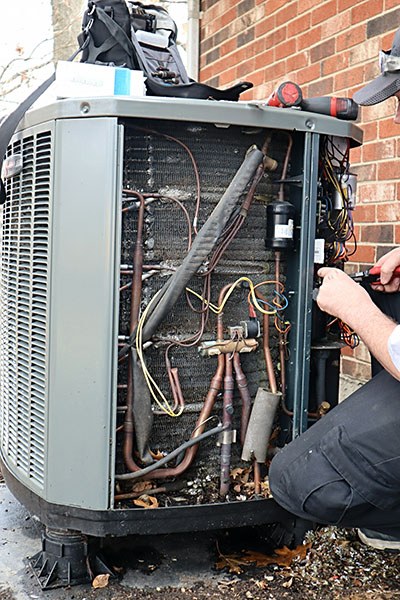 At Jay's Heating, Air & Plumbing, we're committed to working with the best interests of our Elkin customers in mind. As a locally owned and operated company, we place customer satisfaction as a top priority. Our NATE-certified technicians are highly experienced, and we make sure they have the skills needed to work on any makes and models of heat pump. We offer 24/7 emergency repair services if you're dealing with a situation that requires immediate attention. We offer a 100% customer satisfaction guarantee on everything we do. You can trust us to be fast and dependable, and we'll arrive at our appointments when expected.
With a shop that's conveniently located off of Greyhound Road in Mount Airy, we're ready to respond to all types of service requests in a prompt and timely manner. We can serve the needs of both residential and commercial customers, and we refuse to cut corners with anything we do. We focus on offering great customer service at all times.
To learn more about our work with heat pumps in the Elkin area, give the team from Jay's Heating, Air & Plumbing a call today.