Lewisville, NC offers a lot of great outdoor activities in scenic spots such as Shallowford Square, The Jeanette E. Messick Wildlife Habitat, and the Jack Warren Park. However, after a long day outside in the hot sticky sun of summer, you will want to return to your home and bask in the cool breeze of your AC. If your AC breaks in the middle of summer then you will want help from a qualified HVAC company, and as the top HVAC contractor in Lewisville Jay's Heating, Air & Plumbing is here to help. We deliver an array of heating and AC services designed to meet the needs of every client in Lewisville.
Turn to an HVAC Company for AC and Heating Repair in Lewisville
One of the unfortunate tasks of being a homeowner is the fact that sometimes your HVAC system will break down. When that happens, you need to have an HVAC contractor on your call list that you can trust. The team of NATE-certified technicians at Jay's Heating, Air & Plumbing are highly trained and experienced, which means we are able to find HVAC solutions for a number of common and some not-so-common issues. We have experience working with a number of different models and work hard to quickly offer you customized HVAC repair solutions that work for your system and your budget.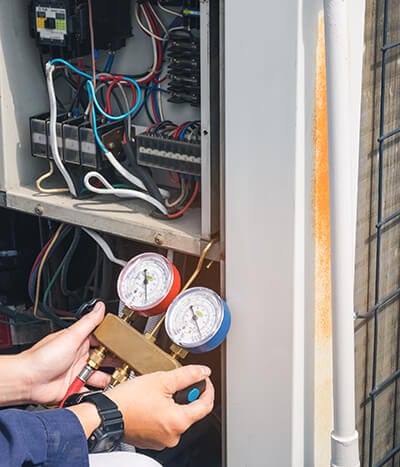 Not sure whether it is time for AC and heating repair?
Here are a few signs that you need to call an HVAC company today for help:
Decreased airflow from vents
AC is blowing warm or furnace is blowing lukewarm
Frequent cycles
High levels of humidity in your house
Odd odors from vents
Dependable AC and Heating Installation in Lewisville
If you have just built a new house then you might be looking at a new HVAC installation, and Jay's Heating, Air & Plumbing has you covered there as well. Our team is well known throughout the Lewisville region and we can happily work alongside contractors to get the job done. On the other side of the coin, our decades of experience allow us to properly identify when it is time for an air conditioning or furnace replacement, a task we are happy to help complete as well.
Book AC and Heating Maintenance from a Top HVAC Contractor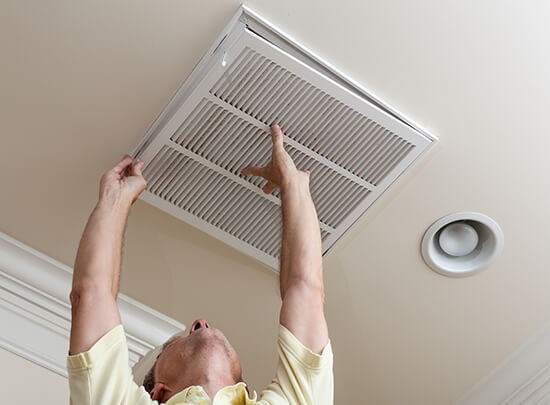 Finally, if you want to lengthen the lifespan of your HVAC unit and avoid unexpected repairs, the best thing you can do is sign up for an annual tuneup and maintenance program from a local HVAC contractor. We offer our customers an exclusive tuneup program list created to meet the needs of all of our customers. One simple tune-up each year can make a tremendous difference in the overall comfort of your home and the efficiency of your heating and cooling unit in Lewisville.
Need heating and air services in Lewisville? We're here to help! Reach out to our team today!