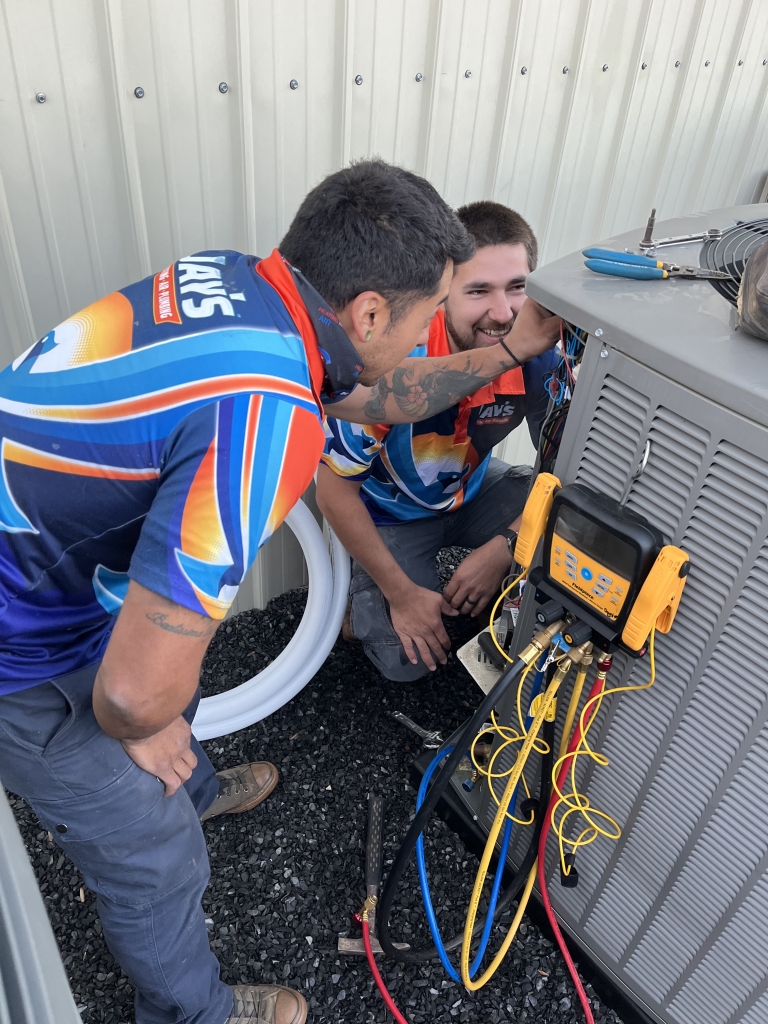 At Jay's Heating, Air & Plumbing, we specialize in offering professional Ac replacement in Lewisville, NC, and the surrounding areas. Getting a new air conditioning installation for your home could end up being a great investment. New ACs are designed to operate as efficiently as possible, so you will likely see a drop in your monthly energy bills.
You will also enjoy more effective cooling, especially if your current AC is more than 10 years old.
Our team can help you find the right cooling system for your home. We understand that quality workmanship is crucial to the functionality and longevity of an AC unit. Therefore, when installing new AC units, we strictly follow the manufacturer's guidelines and adhere to state and local codes. You can have peace of mind when you turn to our team for installation service.
Air Conditioning Installation in Lewisville
Unless your air conditioning system has completely failed and isn't turning on, it can be difficult to know when it's time to start considering an AC replacement. One of the first things to consider is the age of your AC. Most AC units will last between 10 and 15 years. So, if yours is more than 10 years old, it is likely approaching the end of its life. There are also some signs that indicate you have a failing unit.
Signs to watch for include the following:
Rising energy bills
Uneven cooling
Poor indoor air quality
Strange noises or smells

If you're experiencing any of these issues with an aging AC, opting for a replacement rather than repairs is likely the most cost-effective choice. Our air conditioning installation technicians will discuss all your options and help you make the best choice for your home and budget.
Lewisville's AC Replacement Team
It can be stressful to replace a major appliance like an air conditioner. That's why our team is focused on helping make the process as easy and stress-free as possible. You can have peace of mind knowing that our experienced technicians are NATE certified and have been trained to work on all makes and models of air conditioners. They are also dedicated to providing top-notch services and ensuring that you are completely satisfied.
In fact, we offer a 100% satisfaction guarantee on everything we do. We are a BBB-accredited company and maintain an A+ rating. We also offer flat-rate pricing and can provide installation financing to customers with approved credit.
To learn more about our AC replacement in Lewisville, call Jay's Heating, Air & Plumbing today! We can also help with AC repair and maintenance services.
Ready to replace your aging heater? Call today to get started on a new furnace replacement.