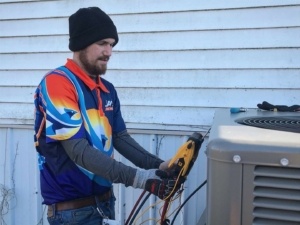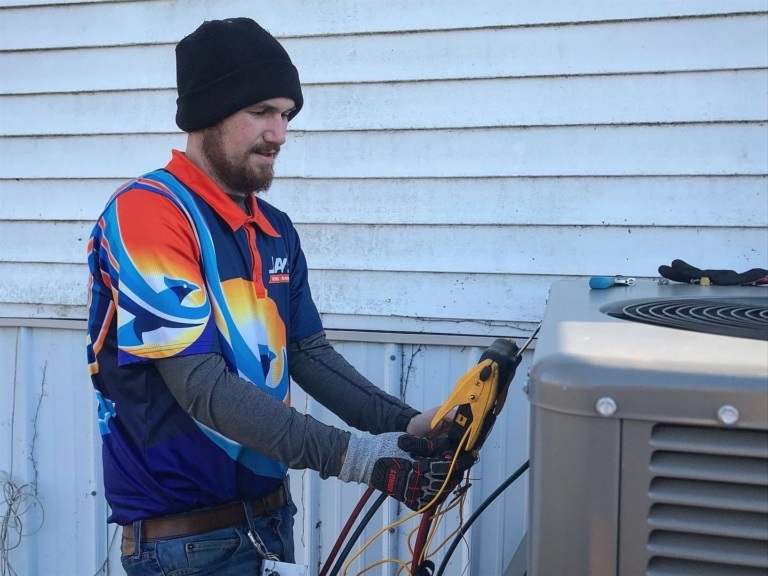 When you need furnace repair near Lewisville, NC, our technicians at Jay's Heating, Air & Plumbing will always do a quality job. The longer you wait to schedule the furnace service you require, the more damaging the problem is likely to get. In most cases, the sooner you recognize that's something's wrong and call in professional help, the more affordable the repair job will be. Plus, the quicker you address the issue, the less time you'll have to spend getting below-average performance and efficiency from your furnace.
Your Local Furnace Repair Team in Lewisville
With certain furnace issues, the appliance will break down completely. In those cases, you'll know immediately that you need professional help to get your home comfort back on track. Other times, though, with certain malfunctions or worn-out components, the problem will present itself more subtly. In those situations, your heating system may continue to run for weeks or even months, and it won't always be obvious that something's wrong. However, letting the heater operate under these circumstances can have many negative repercussions.
In addition to worsened heating ability and energy efficiency, running a damaged furnace is also harmful to the appliance's long-term health and life expectancy. Sometimes, something as innocuous as a loose part can have devastating effects if left unchecked. For example, a small component that comes loose may collide with the unit's heat exchanger, resulting in a major repair or even a carbon monoxide leak. For these reasons, it's imperative to know the warning signs that your furnace needs repairs. That way, you can catch the problem early and quickly bring in a technician. They'll be able to diagnose and remedy the issue before it worsens.
If your heating system is displaying any of the following red flags, you shouldn't hesitate to call your local heating professionals.
Abnormal smells or noises
Trouble starting up
Worsened heating performance
Poor indoor air quality
Rising energy bills
The earlier you recognize these symptoms and address the problem, the less your finances, comfort, and peace of mind will be affected.
Local Furnace Service Experts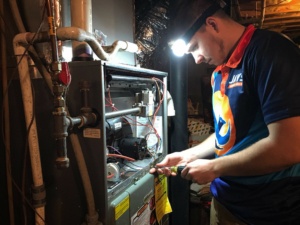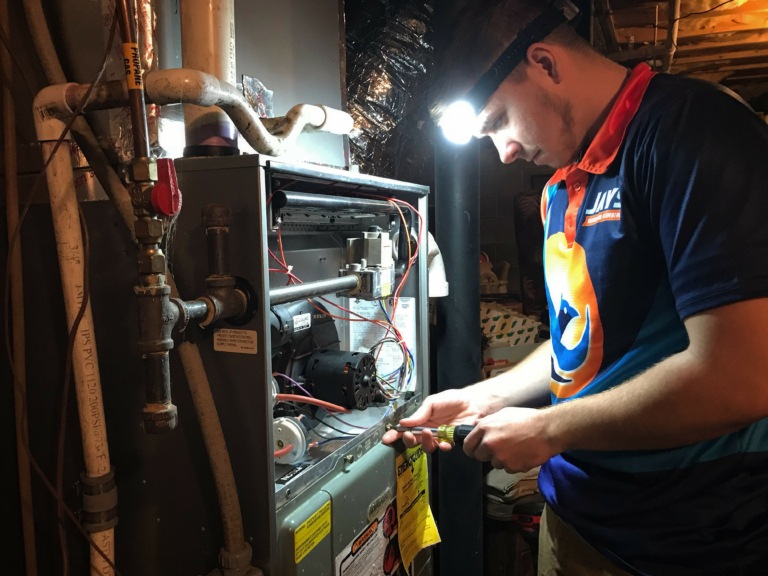 If you're returning home from a day at Tanglewood Park, you shouldn't have to be greeted by a struggling furnace. At Jay's Heating, Air & Plumbing, our skilled technicians are dedicated to ensuring that your heating system can always keep your house comfortable. Since 2005, we've been providing trustworthy heating services to the greater Lewisville area. Your satisfaction is our top priority, and every job we do comes with a 100% guarantee. We also offer flat-rate pricing and financing options for qualified customers.
Contact us at Jay's Heating, Air & Plumbing today to learn more about what we can do for your indoor comfort! We can also help with furnace installation and maintenance.
Not in need of furnace repair? We can also help with AC repair when your air conditioner isn't working. Call today to get started!