When it comes to heating and air in Christiansburg, VA, you simply can't beat our team at Jay's Heating, Air & Plumbing. We might live in one of the most picturesque places out there, but it can get mighty nippy in winter being tucked between the slopes of the Blue Ridge Mountains and banks of the New River, so you need a HVAC contractor you can rely on.
We're proud to be a part of the just over 21,000 residents that call Christiansburg home, and understand just how important a reliable heating system is over the winter months when it's not uncommon for the temperature to be lingering below zero. Likewise, the summer brings plenty of heatwaves that make cool air a must! Jay's Heating, Air & Plumbing is committed to attending to all your heating and air installation, repair, and maintenance needs, so that you can be sure your home is always perfectly comfortable no matter what the weather may bring.
Specialist Heating and Air Repair Company in Christiansburg
There are a couple of signs to look out for that might suggest, it's time to give the heating and air specialists a call:
No cold/hot air
Strange noises
AC or heater won't turn on
Short cycling
Weak airflow coming from vents
When your heater or AC system is threatening to punch out for the last time, you want a HVAC contractor that can diagnose and remedy the problem and have you up and running again before you know it. Our experienced team of NATE certified contractors at Jay's Heating, Air & Plumbing are the team to make this happen.
Trusted Heating and Air Installations
If it comes time to part ways with your current heating system or air conditioner, our team won't beat around the bush, they'll give it to you straight and work with you to find a replacement that meets your needs and budget. Jay's Heating, Air & Plumbing offers a range of competitive finance options if required.
When the big day comes, and it's time to install your new system, our team will turn up on time with the tools and equipment needed to complete the job. It's always our aim to exceed your expectations with our superior workmanship and close attention to detail throughout the installation process. When we leave, you won't even know we've been there, as we'll leave our work area clean and tidy.
Top Team for Heating and AC Maintenance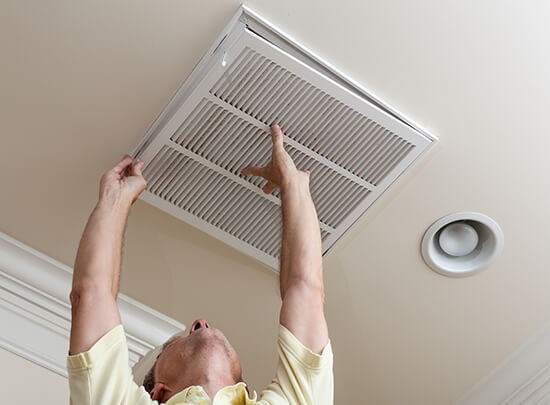 There are a number of benefits to being on a regular maintenance schedule, especially the low energy costs of having an HVAC system that is always running efficiently and the identification of small issues before they become large and expensive problems. Ask the team about our regular maintenance program, that takes all the stress out of ensuring your heating system and air conditioner are regularly maintained.
Our team at Jay's Heating, Air & Plumbing is waiting to assist with all your heating and cooling needs. Give us a call today!