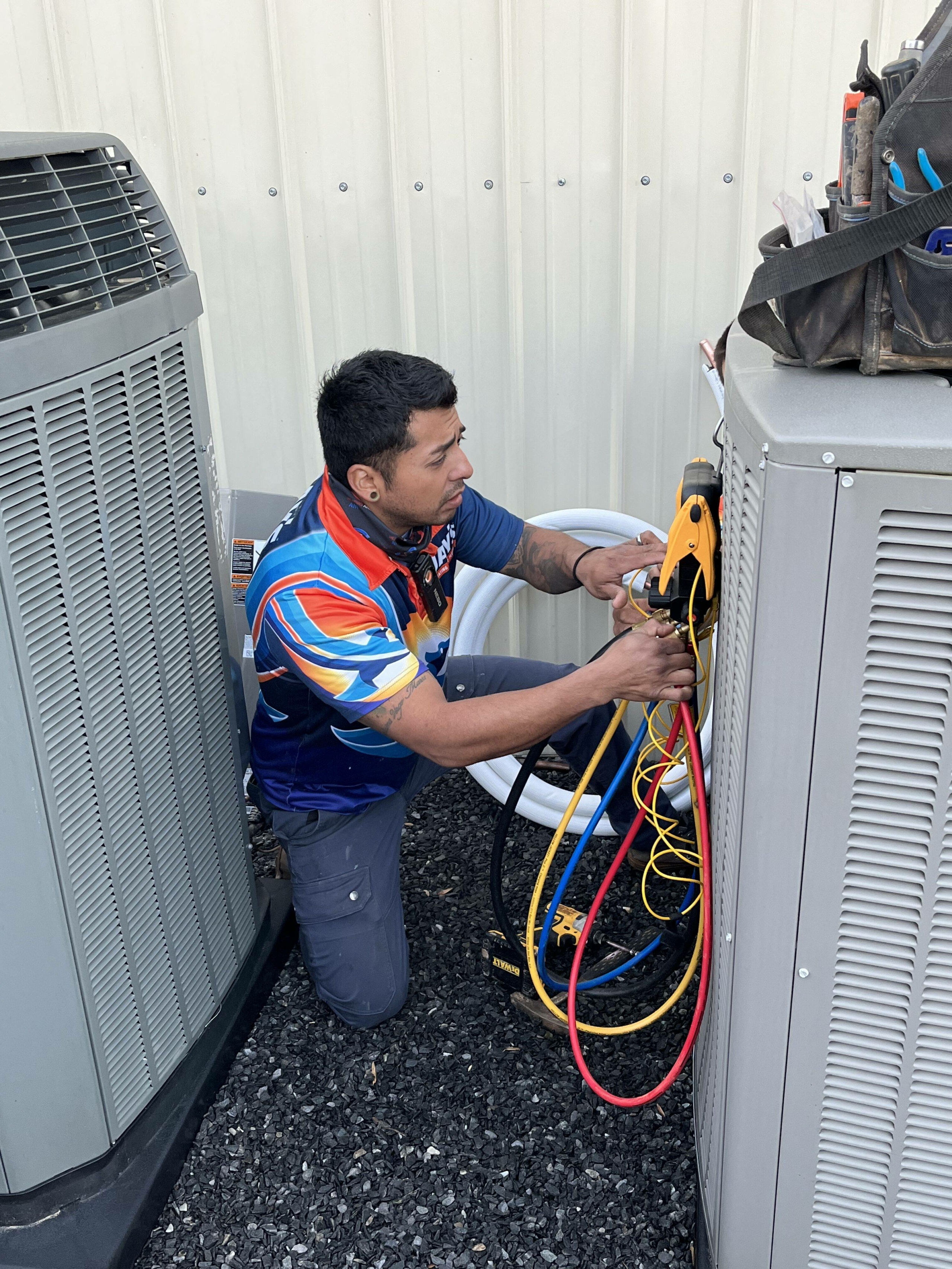 Nothing is more frustrating than your AC breaking down unexpectedly during the summer season. A regular air conditioning maintenance service can help prevent this. It will keep your system functioning efficiently and extend its lifespan remarkably.
AC maintenance needs someone with skills and experience to do it right the first time. At Jay's Heating, Air & Plumbing, we offer the best HVAC maintenance services to our clients in Christiansburg, VA. We have a team of well-trained technicians who can keep your system running at peak performance.
#1 Air Conditioning Maintenance in Christiansburg
Before your air conditioner experiences a total breakdown, it will give some warning signs. For instance, you may experience increased utility bills, or it may fail to produce enough cold air to keep you comfortable. These signs may mean that your AC needs a simple fix, such as cleaning dust off its condenser coils, or it may also mean that some parts need to be replaced. We provide regular maintenance so that these kinds of issues don't occur.
There are many signs to know your air conditioner needs maintenance:
Thermostat is not accurate
Loud operation
Parts need to be lubricated
Inconsistent cooling
Higher than usual utility bills
HVAC Maintenance You Can Trust
When you need an excellent partner who can meet all your air conditioning maintenance needs, look no further than Jay's Heating, Air & Plumbing. We are always standing by to handle any issue your AC may develop. Our technicians have the skills to ensure they do the job correctly. They will inspect your system and give you details on what should be done to fix it.
We apply flat-rate pricing to all our projects, which means that you pay for the job and not the duration we will take to finish it. Our Christiansburg HVAC company technicians will offer all the support you need, and they will only leave once the job is done right and you are enjoying cool air in your home. We love to keep your AC running great and your wallet happy, and that's just what our HVAC maintenance does!
We provide a 100% satisfaction guarantee for our HVAC maintenance services, which sets us apart from the competitors. Plus, we work hard to meet your needs.
If you are a resident of Christiansburg and you need an AC maintenance service, you can count on us to deliver the best. Get in touch with us today to help out. We are located at Greyhound Road. We also provide AC repair and installation services.
Call us, also, to schedule your annual heating maintenance. We recommend this service be performed before the winter starts.