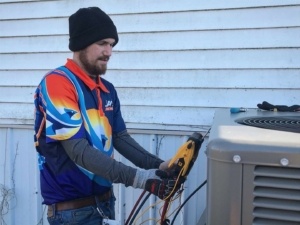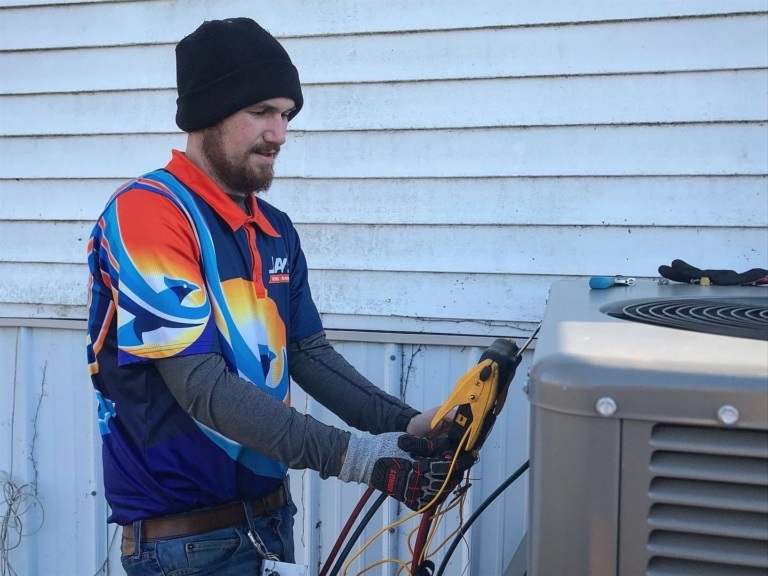 When you first experience a problem with your heating system, it's time to call for professional furnace repair in Christiansburg, VA. Our expert furnace service team will respond quickly, identify the problem, and get it fixed. We know that no one wants to be without heat during the colder winter months. This is why we're available around the clock for emergency repair.
Furnace Repair Professionals in Christiansburg
A furnace is a complex unit that utilizes many moving parts to work appropriately. From time to time, some of those parts can wear out and wreak havoc on your furnace. When you first notice that there is a problem, it's best to give us a call right away. You never want to let problems continue because you'll end up with a much costlier repair bill when more furnace components break.
There are many indications that you should be paying attention to that will alert you that something is amiss with your furnace.
Abnormal odor
Inadequate heat production
Persistent noises
Not turning on
Short cycling
While most of these indicators are fairly easy to pick up on, some may take a while for you to notice. For example, short cycling is a problem where your heating system turns on and off too frequently. It may take a few days before you pick up on hearing your system continually kick on and off.
Other problems may rear their ugly heads all at once. For example, you may notice that your system isn't turning on at all. Or, you may hear a nasty screeching noise coming from your heating unit. As a homeowner, it's crucial that you check in on your heating system regularly so that you can identify if it's experiencing problems that need to be addressed by a professional.
Expert Furnace Service Team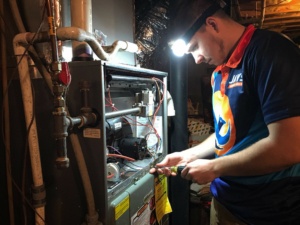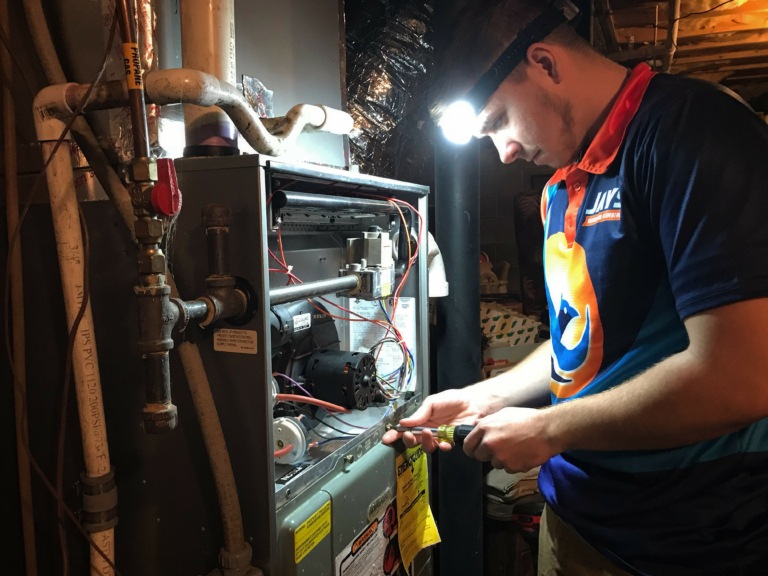 Jay's Heating, Air & Plumbing is your expert furnace service team serving the entire Christiansburg area. You can rest assured that all of our heating technicians are highly experienced and have worked on many different brands of furnaces. We're available 24/7 for all of your emergency repair needs. With us, you can expect flat-rate pricing. We're happy to be an active member of the Better Business Bureau, and we always provide our valued customers with a 100% satisfaction guarantee.
Our technicians will travel anywhere in the Christiansburg region to provide you with top-of-the-line furnace repairs. This includes those who reside near the Starlite Drive-In, Montgomery Museum, and Whitebarrel Winery.
If your furnace is experiencing a malfunction, it's time to call Jay's Heating, Air & Plumbing to get the fast and reliable repair that you need. You can also count on us for furnace installation and maintenance, as well.
Not in need of furnace repair? Count on our team for a fast and efficient AC repair. Call today for an appointment!