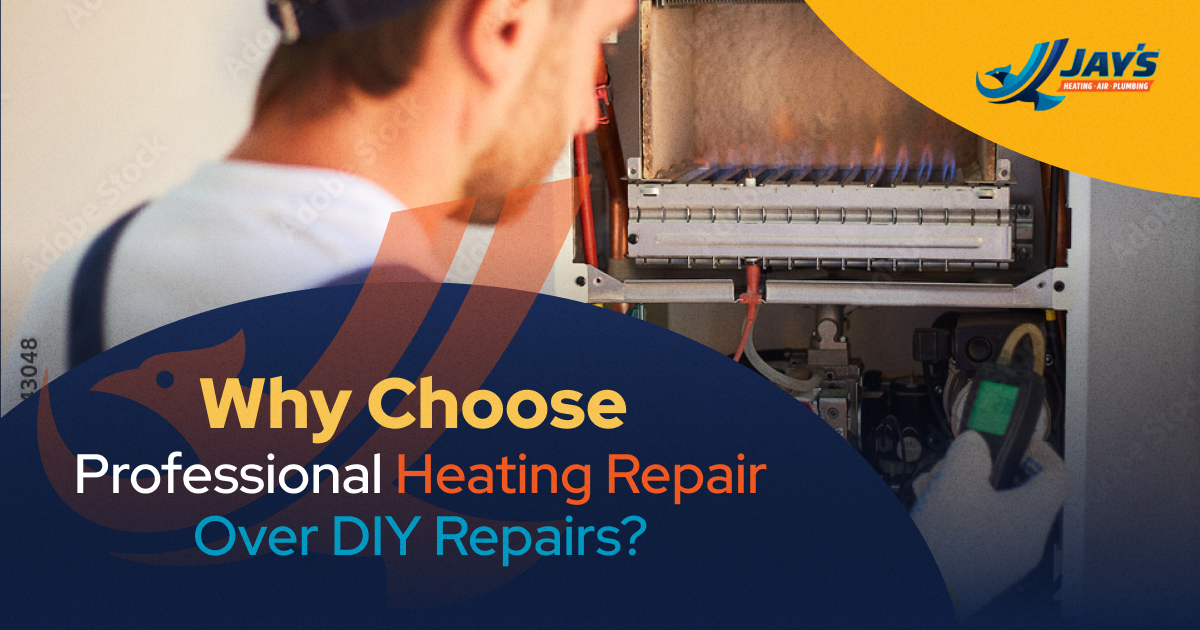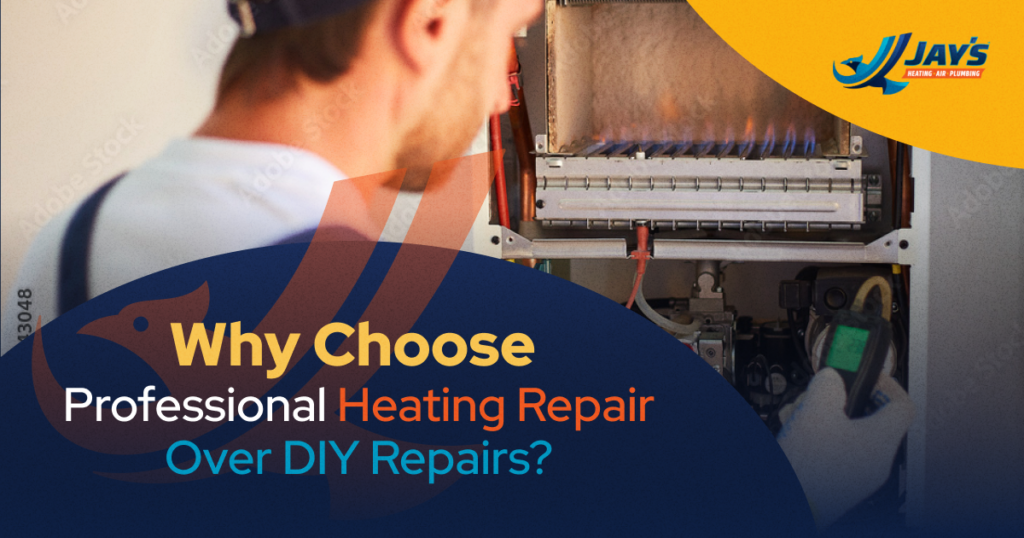 Professional heating repair services are always recommended over DIY repairs. Having your heater serviced by an experienced contractor is the best way to ensure it runs properly, safely, and efficiently. Your furnace is a complex system that keeps your home warm despite how cold it gets outside. It might seem tempting to fix a problem yourself, but it won't have benefits without the right knowledge, tools, and experience.
Whether you need heating maintenance or repair in Mount Airy, NC, here's why you should choose a professional:
You'll Save Money
According to Angi, a furnace repair costs $313 on average. You may pay as little as $65 for a minor adjustment.1 Larger problems can be much more expensive to fix. Without training or certification, attempting to fix your heater can make the original problem worse or cause additional damage. At the very least, you'd have to go out and buy the tools and equipment needed to address the issue. But the more damage you cause, the more parts and components that may need to be replaced.
Dangerous Mishaps
If you make one wrong DIY move, you could be at risk of carbon monoxide poisoning, especially if the unit has a combustion or heat exchanger problem. But air quality concerns aren't the only reasons you need a qualified professional. A malfunctioning pilot light or faulty wiring also puts you in danger. These issues can lead to a fire or explosion if your heater is mishandled. The sheer size of a furnace, or the lack of familiarity most homeowners have with the required tools, means you can hurt yourself by not wearing the proper safety gear.
The Problem Will Be Fixed Correctly
A technician certified to repair heating systems has completed years of training. They are unlikely to misdiagnose an issue and can fix any problem with any make or model of furnace. Using their trained eyes, they can spot other issues you didn't notice and correct them before they lead to more serious problems. You can also rest assured knowing the reason you called will be resolved. The company should also offer a guarantee that covers any defects in installation, repair, or workmanship.
Professionals Are Insured
A reputable professional heating repair contractor will also be insured. Therefore, the cost of any unexpected damage, accidents, or injuries will be covered. You also won't be held liable if the technician is somehow injured on the job. Accidents can happen to even the most seasoned professionals.
It Won't Void the Warranty
Furnaces, heat pumps, and other heating equipment come with a warranty. You'll be protected from unexpected equipment repairs or failures during the warranty period. However, trying to fix the unit yourself instead of allowing a qualified professional to do it can void the warranty. Professional repairs can ,save you money, even when you consider the cost of parts and labor.
Heating Contractors Are Available to Help in an Emergency
A contractor should be available 24/7 for professional heating repair. Such availability ensures your heating system is back up and running quickly during a cold spell (furnace breakdowns almost always occur on the coldest days). It also immediately addresses gas leaks, fire hazards, and other concerns that can endanger your family and home.
A Professional Can Suggest Improvements
A heating professional is familiar with the newest technologies. This is important if you have an older furnace. Newer models run more safely and are energy efficient. A skilled contractor can guide you when it's time to replace your heater and can also suggest improvements to your electrical panel, gas line, or ventilation system. They can inform you of high-efficiency filtration, smart thermostats, humidification systems, dampers, and other upgrades and modifications as well.
Exceptional Customer Service
When you try a DIY heating repair, online videos, printed diagrams and instructions, and perhaps a local handyman are the only things available to rely on. A heating repair professional will answer all your questions and explain your options and the process in detail. They'll keep you informed every step of the way. A repair company also offers a satisfaction guarantee, which means the cost of service will be covered if it doesn't meet quality standards.
Request Professional Heating Repair Today
Jay's Heating, Air & Plumbing can manage any type of furnace repair. Our Mount Airy, NC, customers can depend on our NATE-certified, factory-trained technicians to quickly diagnose and fix the problem. Licensed and insured, we guarantee your complete satisfaction and are available 24/7 to provide emergency repair services. We charge flat-rate pricing for all projects. To request a heating repair in Mount Airy, call 336-814-9652 today.
Source: https://www.angi.com/articles/how-much-does-common-furnace-repair-cost.htm