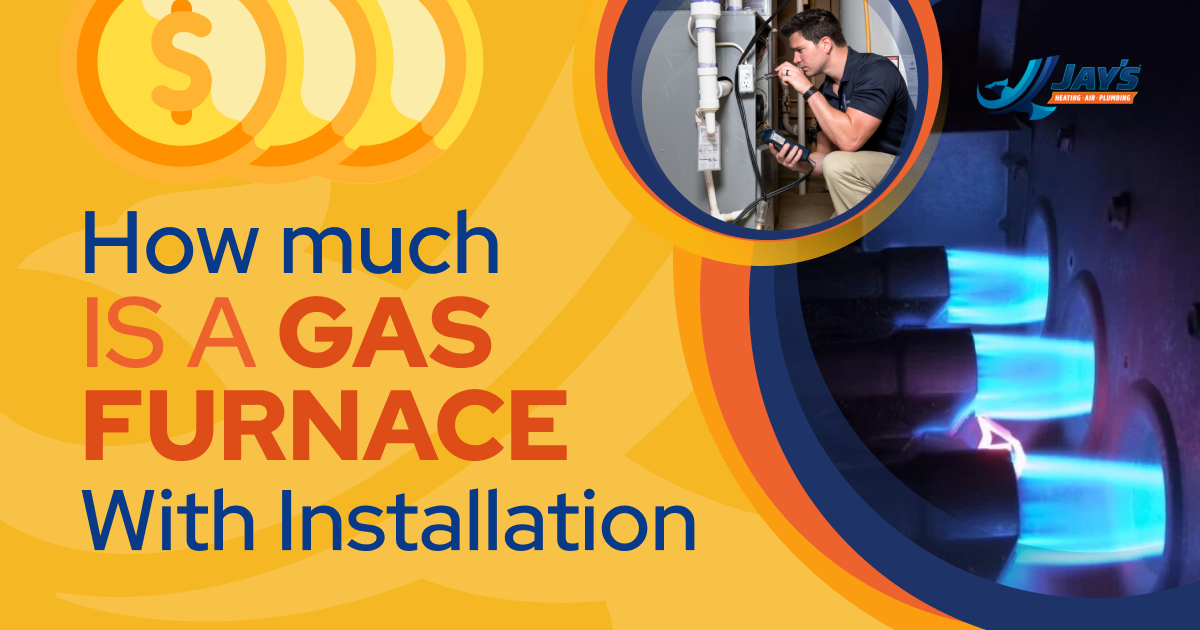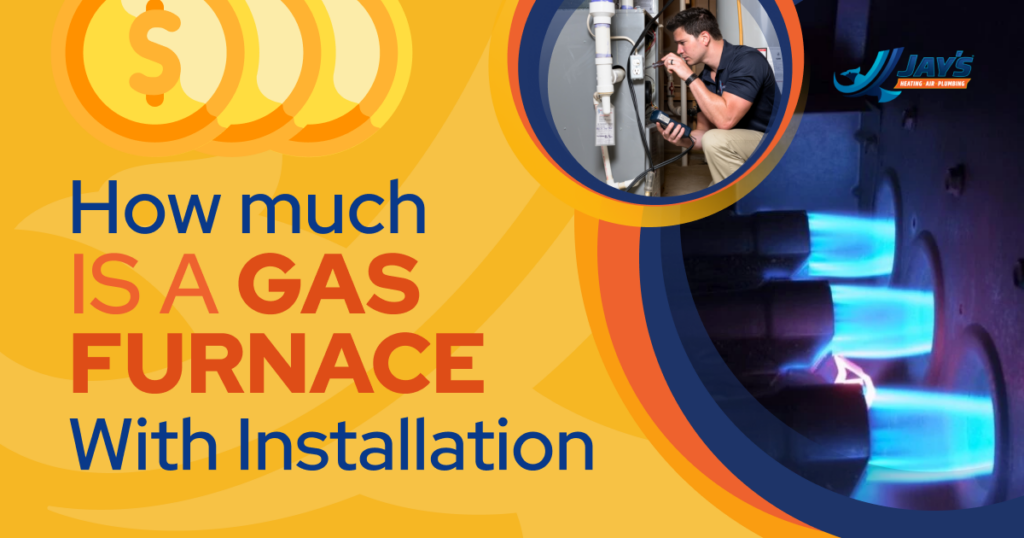 When a customer asks, "How much is a gas furnace with installation?", we must consider a few factors. The cost of equipment and professional labor are the most significant, while materials, permits, and inspections increase the total cost of a project. Below, we'll examine what may be included in the total price of installing a furnace in Mount Airy, NC.
The cost of a gas furnace alone depends on the type. A single-stage unit can cost as little as $700, but a two-stage furnace starts at $1,000 on average and goes up to $3,600, according to Forbes. However, a modulating furnace can cost $1,300 to $6,600.1
Gas furnaces also come in different efficiency levels. A standard efficiency unit averages $900 to $1,900, a moderate efficiency system $1,000 to $3,000, and a high-efficiency furnace goes for $2,500 to $5,000.1 You might save upfront with a single-stage, standard-efficiency furnace, but the price of the equipment isn't the only consideration when it comes to gas furnace installation.
What Affects the Cost of a Gas Furnace with Installation?
We'll now help you understand how a furnace estimate, bid, or bill is calculated. In most cases, you'll need a professional to install the system. There are many reasons for this. A unit must be properly sized for your home (the more powerful the furnace, the more expensive it is), while the quality of your insulation will also be considered. They'll also determine the best place in your home for the unit and inspect your gas line connection.
Nonetheless, these are important considerations when pondering how much a gas furnace is with installation:
Labor: An HVAC contractor's base labor rate can range from $50 to $150 per hour. They may charge an additional $50 for each member of their crew that works in your home. Typically, installing or replacing a gas furnace takes about 10 to 15 hours.1
Permits/Inspections: The cost of a building permit for gas furnace installation varies widely from one location to another. Expect to pay anywhere from $400 to $1,500, according to Angi. It usually covers the cost of an inspection that determines if your furnace is safe to operate.2
Heating System Conversion: Converting another heating system to a gas furnace adds to the cost of installation. If you're converting from a propane system, a new gas line can cost $200 to $1,100. Converting from an oil burner also requires installing the gas line plus disposal of the old unit (adding $500 to $6,500), while replacing an electric furnace with a gas one can add an additional $1,200 to $9,850 to your bill (old unit disposal, new gas pipe, and new ductwork).1
Ductwork Installation: If your old ductwork is in disrepair, it must be replaced. Expect to pay around $10 to $20 per foot of new HVAC ductwork (the average project ranges from $2,500 to $8,200). The number of vents and floors in your home and the need for siding or wall repairs, will add to the cost. Minor duct repairs and adjustments can be completed for about $1,000.1
Circuit Breaker Panel: In many homes with an old furnace, the electrical panel is also old and needs to be replaced. On average, this costs about $1,150 on top of the furnace install job and other costs.1
Thermostat: If your thermostat must be replaced (which is common when installing a new furnace), installing a programmable model ranges from $50 to $300. However, a Wi-Fi thermostat can cost $250 to $500 to purchase and install.1
Warranty: A new gas furnace typically comes with a manufacturer's warranty for parts (usually around 10 years) and a separate warranty for the heat exchanger that can cover the part for up to 20 years. Depending on the manufacturer, the brand, and the model, the warranty may or may not be included in the full price of the equipment.
How Can I Save on Gas Furnace Installation?
Tax credits can help make installing a gas furnace more affordable. As of January 1, 2023, the federal tax credit of 30% for installing high-efficiency gas furnaces was extended. You could be eligible to claim up to $600. Some utility companies provide rebates for high-efficiency furnace installation, so check with your local power company and HVAC contractor. There may also be opportunities to save by replacing your furnace and air conditioner at the same time.
Contact Jay's Heating, Air & Plumbing
Throughout Mount Airy, NC, homeowners depend on us to install and service high-quality, high-efficiency heating systems. Our technicians are NATE-certified and can handle projects of any size or scope. They are qualified furnace installers who are punctual, communicative, and respectful; they'll answer any questions you have and help find the best furnace for your home. We are Trane Comfort Specialists but can work with any make or model of heating system.
To schedule a consultation and learn more about how much a gas furnace is with installation (and also about financing), call (336) 690-5253.
Sources: