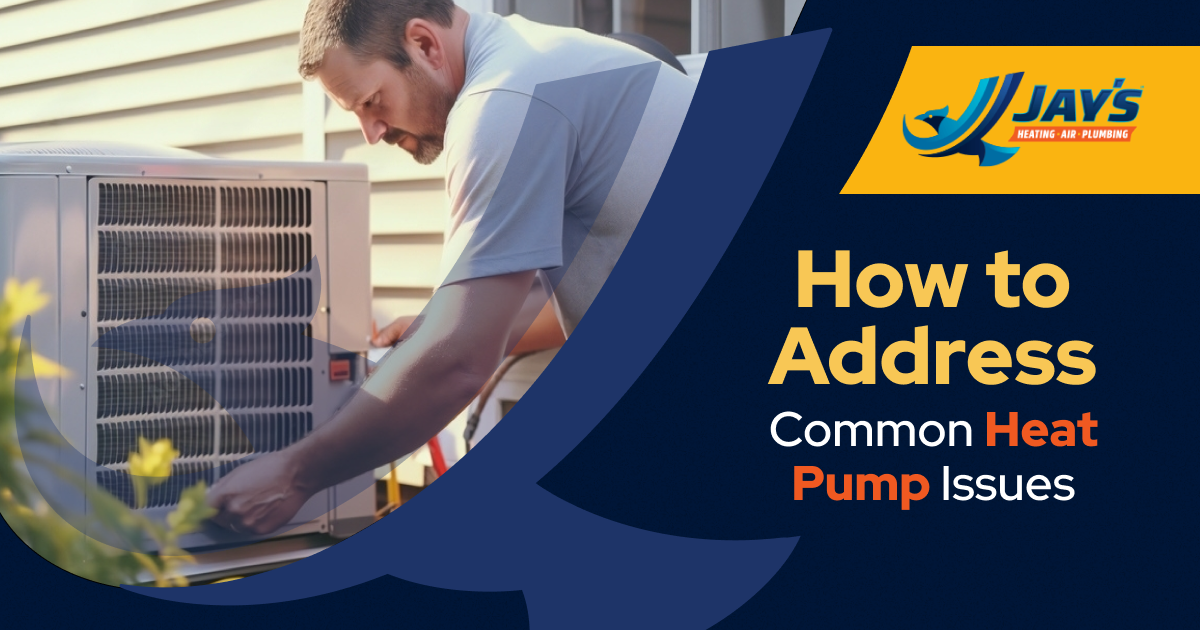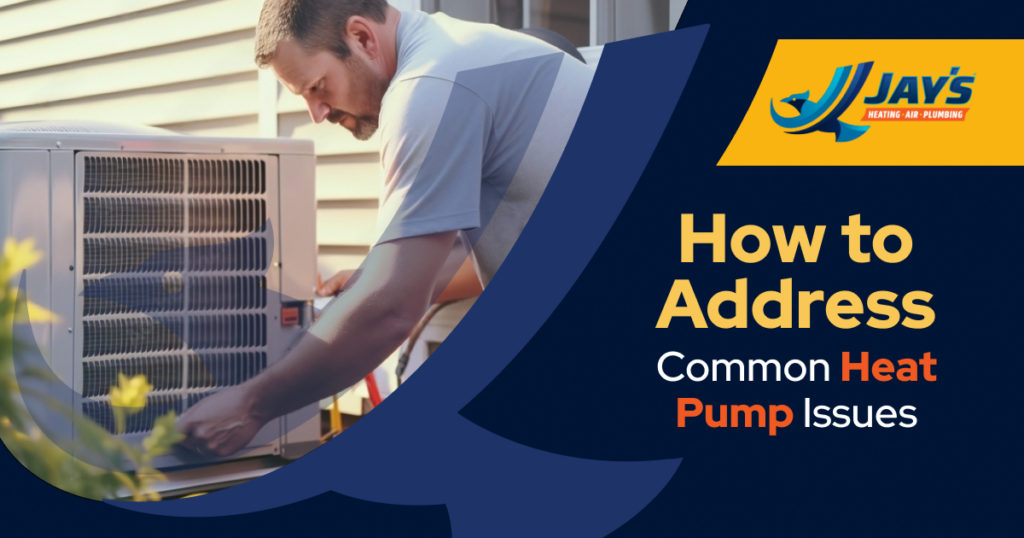 Common heat pump issues can affect heating and cooling in your home, but there are often simple ways to address them. We recommend troubleshooting your heat pump before calling for help. Here are issues that can require either a DIY fix or the help of a heat pump installation and repair company.
The System Runs Constantly
If a heat pump is always running and never shuts off, it'll consume more energy. The system may run longer if the temperature outside is extreme. But the unit shouldn't struggle in moderate temperatures. If it's running constantly:
Reset the Thermostat: Check if the thermostat is set to AC mode when you want heating, or vice versa, and change the setting accordingly. Also, determine if the temperature is too high or too low. The ideal temperature setting in summer is 78℉; in winter, it's between 68℉ and 72℉.
Change the Air Filter: A dirty or clogged filter will limit the amount of air that can pass through the heat pump, causing it to run constantly to maintain a steady temperature. If a filter looks dirty, wash it in water. And be sure to replace air filters every three to four months.
Clean the Coils: When grime, dust, or ice builds up on the coils, heat transfer is disrupted and the system cannot work properly. Cleaning the coils every two months is a good idea. You can do this with soap and water or a vacuum cleaner with a hose attachment. Outdoor condenser coils can be cleaned with a garden hose.
A damaged compressor contactor or a refrigerant leak can also cause your heat pump to run constantly. You'll need a professional to diagnose and address these.
The Heat Pump Won't Run
If your heat pump has stopped running or won't respond when you turn it on, you may or may not need a professional. To troubleshoot this heat pump issue:
Check the Thermostat: If the thermostat isn't powered, it can't communicate with the heat pump. Replace the batteries if the display isn't lit. If the unit is hardwired, check the electrical panel for a tripped circuit breaker and try to reset it.
Check the Power Switch: See if the power switches on the indoor and outdoor units have been turned off; if so, move them to the "On" position and verify that the heat pump is running.
Open the Registers: With ducted heat pumps, all registers should be open and not obstructed by furniture or other items. Keep them open and clear, and clean the registers if they're dirty or clogged.
Clean the Air Filter: If a clogged filter is restricting airflow, the heat pump may shut down. Wash any visibly dirty filter, let it dry, and reinstall it to see if your heat pump works.
However, a professional is needed if a faulty starter capacitor or reversing valve is causing the problem.
A Lack of Cool Air
A heat pump failing during a heatwave can be a homeowner's worst fear. But it's not always a sign you need a major heating repair. If the system is blowing warm air, set the thermostat to cool mode or clean the air filter. Clean any branches or leaves off the outdoor unit so the system can release heat as normal. If the coils are dirty, clean them or allow any ice to melt so the unit can provide cool air again.
However, a malfunctioning reversing valve, low refrigerant level, or incorrectly sized unit can also limit cooling power. Call for help if you can't resolve the issue.
No Heat
A dirty air filter, blocked outdoor unit, or incorrectly set thermostat can prevent the system from heating your home. Try to calibrate the thermostat as explained in the user manual. If heating isn't restored, call a professional to determine if the unit is leaking refrigerant or if there's a leaky duct. These issues will require repairs by an experienced contractor.
The Fan Doesn't Start
Each unit is on a different circuit breaker. Check the respective breaker if the fan or one of the units doesn't turn on. Resetting the breaker should help; otherwise, call a professional to check for and fix issues such as disconnected or burnt-out wires or a blown blower motor.
Frozen Outdoor Unit
A heat pump has a defrost mode to remove ice if it freezes in winter. Otherwise, the ice will thicken and impede heat transfer and your home won't be heated properly. Ice can also permanently damage the system. To address this heat pump issue:
Clear the area around the outdoor unit
Spray water with a hose to melt the ice
Clean or change the air filter
Clean dirt, grease, or grime from the coils
Locate the source of any water leaking on the unit
Short Cycling
Short cycling can occur if the unit isn't correctly sized for your home. A technician will perform a load calculation to determine if this is the heat pump issue you're dealing with. The system can also shut off if it's overheating or has a refrigerant leak. Unless resetting or recalibrating the thermostat restores normal cycling, call a professional.
The Heat Pump Is Leaking
If fluid is leaking from the unit or mold is growing nearby, call for help. Stagnant water can overflow into your home or cause electrical damage. Check if the drain line is clogged; if you can't clear it yourself, call a professional. Also, call for help if there's a refrigerant leak. It can do major damage to your heat pump.
The Heat Pump Smells
A heat pump can release a musty odor due to mold. You can clean isolated spots of mold, but if the odor won't go away, the system may need to be deep cleaned or replaced. A rotting smell can mean an animal has gotten trapped in the system. If it smells like something is burning, the unit may have a failing motor, damaged wire, or other electrical problem. Call an HVAC professional immediately.
Contact Jay's Heating, Air & Plumbing
We are a leading heat pump installation and repair company in Mount Airy, NC. If you are having heat pump issues, our NATE-certified professionals will quickly diagnose and fix the underlying problem. For high-quality heat pump repair, contact us online or call (336) 690-5253 today.