If you come home from work one day and discover your AC isn't working, it may be time to call for air conditioning repair in High Point, NC. Your AC unit is an integral part of your home comfort. It supplies fresh, cool air to all the rooms in your house. When this goes down, even for a few hours, it can make the temperature inside your home unbearable. With speedy AC service, you will have your cooling system working as it should.
Do your rooms seem warmer than usual? Does your AC cycle off and then turn right back on a few minutes later? Most people in High Point depend on their air conditioner more than their heating system. Since you only turn it on when it gets too hot, flipping the switch and finding out that it isn't working can be very frustrating. Enduring summer without air conditioning is simply not an option.
Air Conditioning Repair in High Point
Some tell-tale signs let you know when it's time to call a repair company. The most obvious sign you need air conditioning repair services is the unit is not turning on. However, there are also some less obvious signs, such as warm air coming from the vents, the air conditioner turning off and on more than usual, and seeing an increase in your utility bills over the last few months. These are all signs that your AC is struggling and needs professional help. Most often, it is a simple matter of replacing a part that is failing. Repairing the system is much less expensive than replacing it.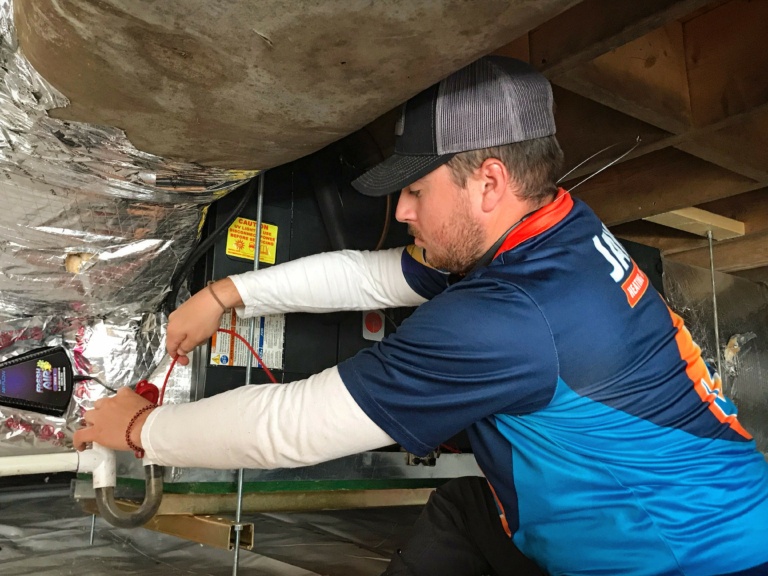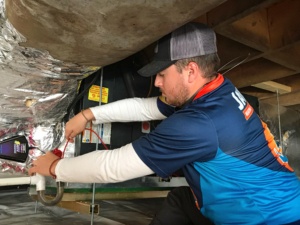 You may notice signs like these before your AC system goes down. If you do, you'll need to call in a technician to take a look at it:

Bad smells
Loud noises
Inconsistent cooling
Increased humidity
Water leaking around the unit

Your AC Service Experts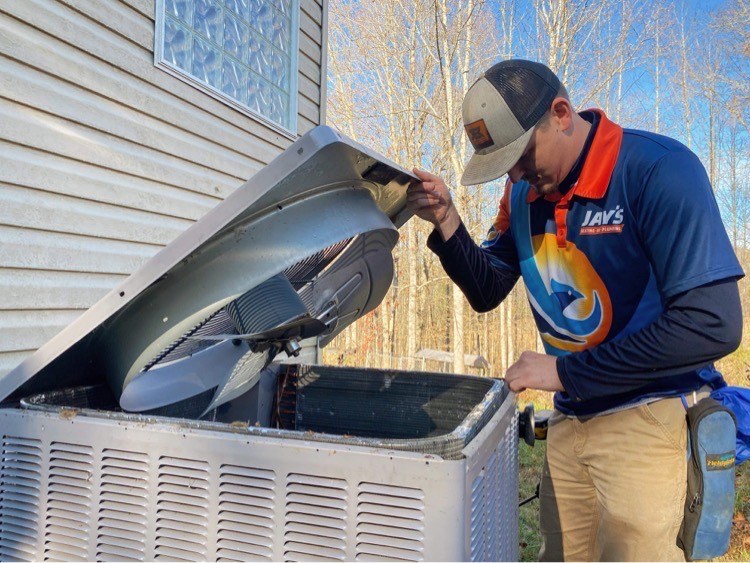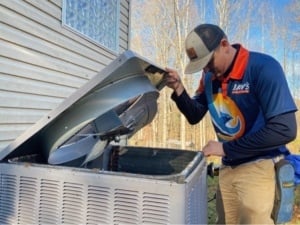 At Jay's Heating, Air & Plumbing, we care about your comfort. We can diagnose the problem quickly and have it fixed before you know it. Our skilled AC company technicians are NATE-certified who service all makes and models of equipment. We also maintain an A+ rating with the BBB. We will never let you down when you need us. We will show up at your home on time and with everything needed to repair your unit. We offer expert AC service and professional courtesy.
Summer is no time to be without air conditioning. Contact Jay's Heating, Air & Plumbing today to schedule an air conditioning repair in High Point. We can also help with air conditioning maintenance and AC installation.
Not in need of AC service? We also offer expert heating repair. Call today to get started!