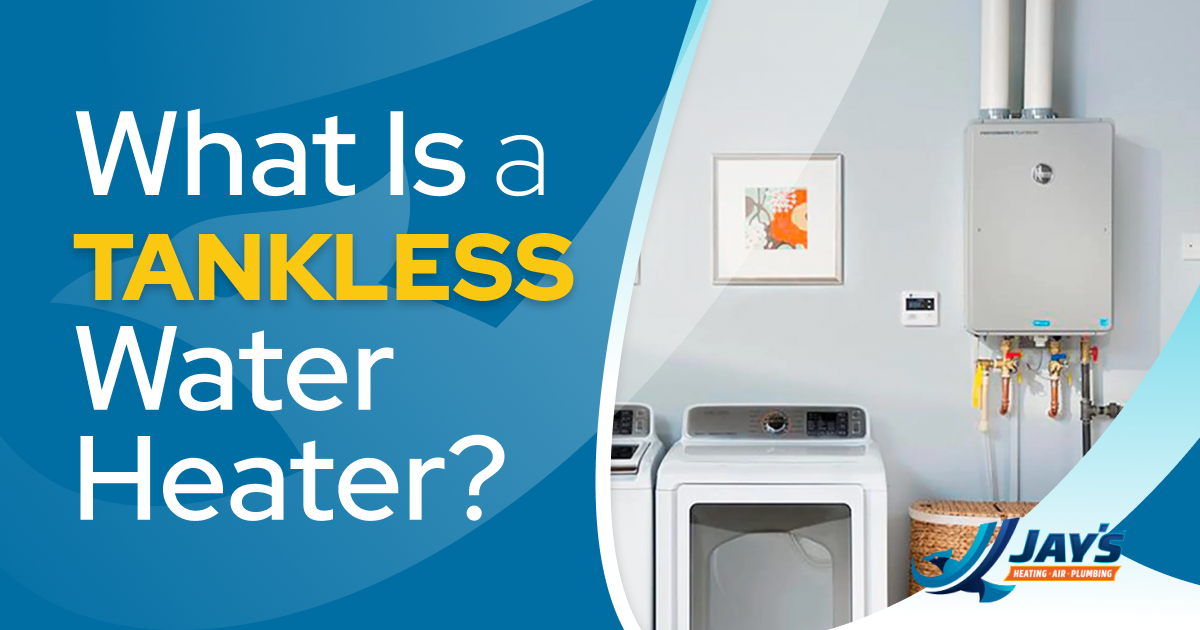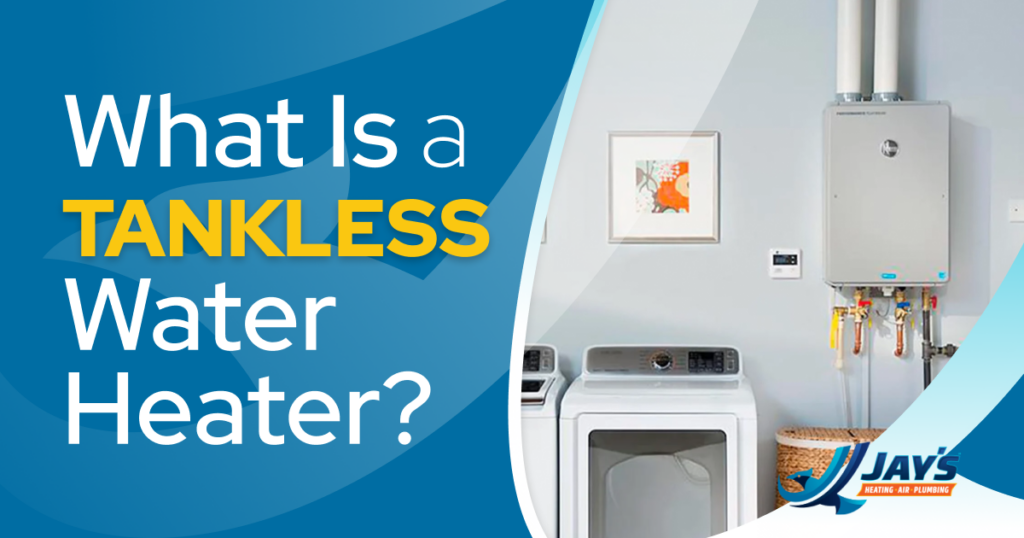 Traditionally, a water heater is an appliance with a large tank, but what is a tankless water heater? The technology isn't new; (it was invented in 1929. However, on-demand water heaters have become more accessible to homeowners and produce hot water as it's needed. We'll now look deeper into what a tankless water heater is, how it works, and how it can benefit your Mount Airy, NC, home.
Instant Hot Water Without a Storage Tank
A demand-type or tankless water heater activates when hot water is required. The unit contains a heat exchanger that allows water to warm up as it flows through. A gas burner or electric element provides the necessary energy. Water isn't stored and re-heated in a tank. The unit can provide as much hot water as its flow rate allows, which is typically in a range of 2 to 5 gallons per minute.
To determine if a tankless water heater will meet your hot water needs, calculate the required flow rate. This is important if you run multiple water fixtures simultaneously. There are two effective ways to calculate the flow rate:
Place a one-gallon bucket under a faucet, turn the water on, and run a timer until the water level reaches the top. Round the time to the nearest 5 and divide 60 by that number. So, if you get 20, 60 divided by that is 3, so the fixture you timed uses 3 gallons per minute (GPM).
Know the typical flow rates of appliances. A bathroom faucet has a typical flow rate of 0.5 to 1.5 GPM, a low flow kitchen faucet 1.0 to 2.5 GPM, a shower 1.0 to 2.0 GPM, a dishwasher 1.0 to 2.5 GPM, and a clothes washer 1.5 to 3.0 GPM.
A tankless water heater can provide hot water to multiple fixtures and appliances so long as the total GPM doesn't exceed its maximum capacity.
How to Choose a Tankless Water Heater
In addition to the flow rate, groundwater temperature must also be considered. How cold incoming water is determines the temperature rise required to reach the desired temperature. For example, if you want hot water at 115℉ and the groundwater temperature in your region is 55℉, you'll need a water heater capable of a 60℉ temperature rise.
Another consideration is how your tankless water heater is powered. The fuel type is often determined by availability, but it affects cost and energy efficiency. The most common fuel types include:
Electric Tankless Water Heater: Electricity is widely available in the U.S., so this type of on-demand water heater can be installed in most homes. However, installing one may require your electrical system to be upgraded.
Propane Tankless Water Heater: Propane is an efficient alternative to natural gas and can last up to 20 years (standard water heaters last up to about 12 years). A combustion fan blows exhaust away, so you don't need a roof vent installed with the system.
Natural Gas Tankless Water Heater: Although the upfront installation cost is higher, a natural gas unit costs less to operate and produces a larger temperature rise per GPM than an electric one. It's also suited for a larger household.
Benefits of a Tankless Water Heater
If you're weighing the decision to replace your old unit with a similar one or wondering what a tankless water heater is and if it's suited for your home, here are some of the pros:
Hot Water Never Runs Out: You'll get an endless supply of hot water, as it's heated on demand, so long as the flow rate doesn't exceed the unit's capacity. If you need additional capacity, you can install more units to serve additional appliances.
Less Space Is Required: A tankless unit is 26 inches long, 16 inches wide, and 6 inches deep compared to a typical conventional model that's 2 feet wide and 5 feet tall. Therefore, it saves space and can fit in a closet.
Energy Efficiency: A traditional water heater maintains a tank full of hot water constantly, whether you use it or not. This requires a lot of energy. A tankless water heater eliminates this problem and can reduce your energy bill by as much as 40%.
Cost of a Tankless Water Heater
Initially, a tankless water heater may cost more than a conventional one to install. However, tankless models tend to last longer and have lower operating costs, which can offset the higher purchase and installation price. Costs vary based on many factors, but on average, an electric tankless water heater ranges from $500 to $800, and a gas unit costs between $750 and $2,300.1
Schedule Water Heater Services Today
At Jay's Heating, Air & Plumbing, we have a highly trained, experienced, and friendly team of water heater installation, repair, and maintenance professionals. We can help determine the best make and model for your home when it's time for a replacement. Maintenance plans are available to help get the most out of your water heater, while financing can help budget for a new one. To request a consultation or emergency water heater repair, contact us online or call (336) 690-5253 today. We're located at 130 Greyhound Rd., Mount Airy, NC 27030.
Source: https://www.forbes.com/home-improvement/plumbing/tankless-water-heater-cost/