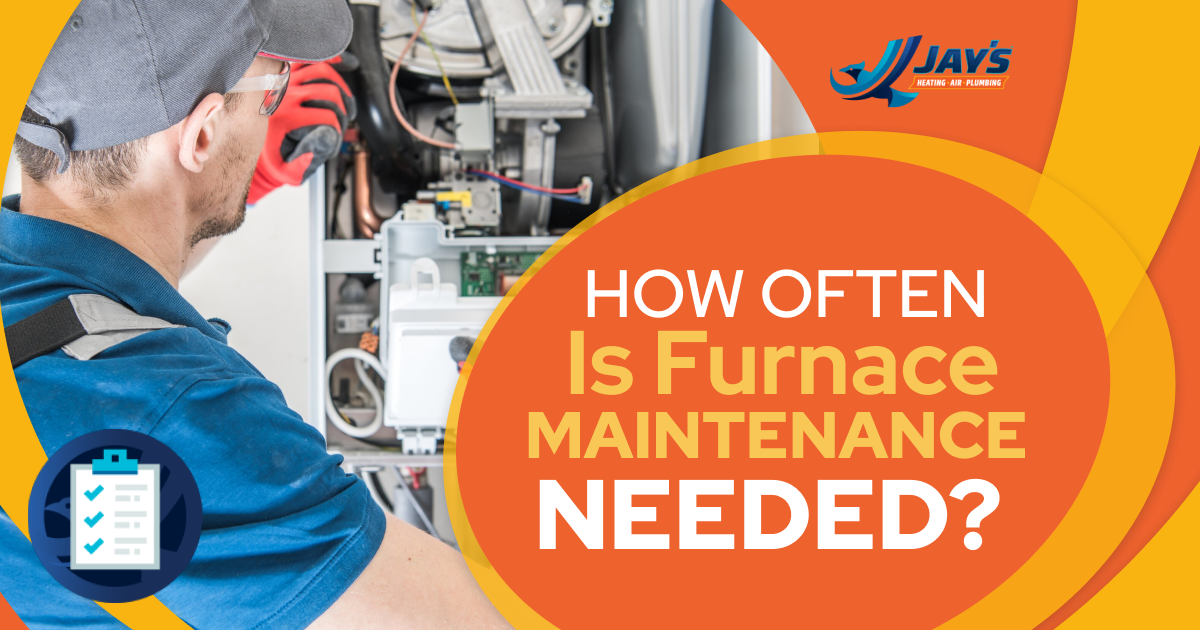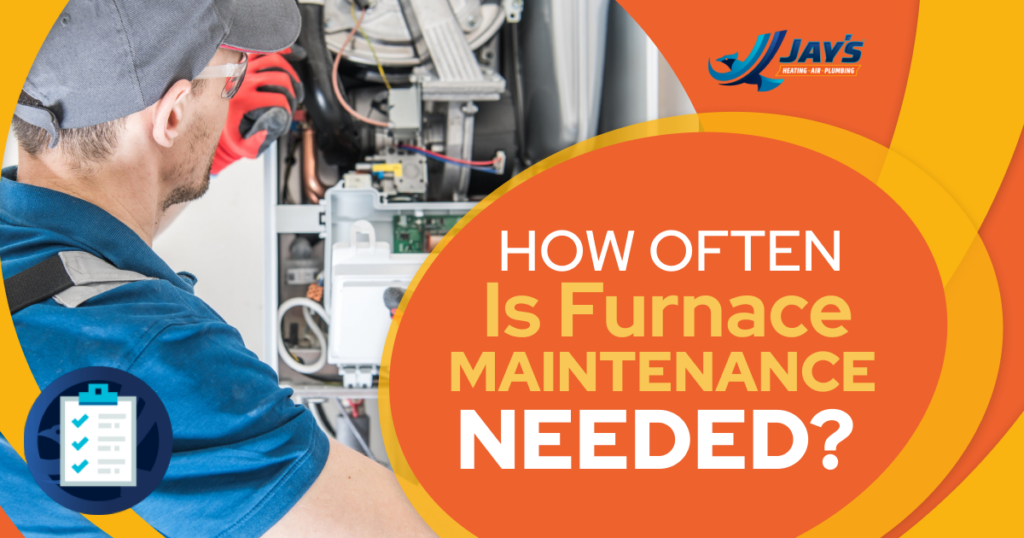 Furnace maintenance is essential for keeping your home comfortable and safe. HVAC professionals strongly advise scheduling an inspection and tune-up once a year, preferably before winter. Therefore, the arrival of fall is a good reminder to call for heating maintenance (in Mount Airy, chilly October nights can require turning on your heater). We'll look at how often furnace maintenance is needed and why.
Furnace Maintenance Can Prevent Many Issues
Heating professionals tend to agree most emergency calls occur due to neglecting furnace maintenance. No matter how much or how little you use your furnace, corrosion, dirt, and wear and tear can take a toll. Some common issues it can prevent, which can lead to serious, costly, and dangerous problems, can include:
Clogged Filters: Changing your furnace filter every two to three months is an easy task. Your furnace technician will check the filter during an annual maintenance visit. If it becomes blocked, it will prevent air from entering the system, forcing your heating equipment to work harder and less efficiently. The unit can eventually break down.
Pilot Light Issues: An issue can be caused by a clog in the pilot opening, a clogged or dirty gas valve, or a damaged pilot light button. If the pilot does not light, the furnace won't provide heat. The problem can also cause gas to escape, which the gas valve should prevent if it's working correctly. Maintenance should help spot or prevent issues, but call a professional if anything is abnormal.
Cracked Heat Exchanger: Restricted airflow and other issues can cause the furnace heat exchanger to crack. Then carbon monoxide, nitrogen oxides, and other toxins can be released into your home. Preventing heat exchanger damage can be as simple as changing a clogged filter, but many other issues can also lead to it deteriorating. Therefore, how often furnace maintenance is needed is important to consider.
What Is a Furnace Tune-Up?
A tune-up is a generic term used by companies; what it entails can vary from one contractor to another. Ask your HVAC provider what's included in a furnace tune-up. A qualified heating technician should include the following in their furnace maintenance services:
Check the vent system for blockages or leaks.
Analyze combustion gases and compare the results to specifications.
Check the filter for clogs and replace it as needed.
Check the burners, flame, and flame sensor.
Verify the blower access door is tightly sealed.
Inspect the heat exchanger for rust, corrosion, or damage.
Check the wiring for corrosion or damage.
Perform an amp-draw test on the blower motor.
Inspect the blower wheel for debris or damage.
Look for blockages or leaks in the drainage system.
Benefits of Furnace Maintenance
Furnace maintenance in Mount Airy can prevent dealing with a furnace that won't turn on when you need it the most. However, you need heating maintenance for more reasons than the unit simply not working. Investing in furnace maintenance every year can:
Save on Costly Repairs: A technician can find small problems that otherwise wouldn't be noticed and correct them before they lead to bigger problems. Costly issues can be avoided, saving you money considering the cost of parts, labor, and emergency service fees in the winter.
Improved Energy Efficiency: Regular maintenance addresses issues that cause your furnace to work harder so it can increase energy efficiency while allowing the unit to provide more consistent heat. Therefore, the decrease in your power bills can make up for the cost of maintenance and minor repairs.
Prolong Your Furnace's Lifespan: A maintenance technician can address blockages, leaks, cracks, and other issues that may lead to furnace failure. Neglecting maintenance can take years off your furnace's life. Properly maintaining it can avoid spending thousands of dollars to replace it prematurely.
How to Remember to Schedule Furnace Maintenance
Your local furnace contractor's maintenance plan may include reminders to schedule a service call. Or, you can schedule an appointment well in advance. However, the cooler weather in the fall should remind you it's time to have your furnace checked.
Nonetheless, schedule maintenance sooner if:
The furnace makes loud noises
The carbon monoxide alarm goes off
Your home lacks heat
Rooms are unevenly heated
The pilot light turns yellow
The furnace appears damaged or corroded
Schedule Furnace Maintenance in Mount Airy, NC
Jay's Heating, Air & Plumbing is a trusted heating maintenance company in North Carolina. Our NATE-certified technicians can service any make or model of heater. We offer flat-rate pricing, a 100% customer satisfaction guarantee, and flexible availability so we can work around your schedule. For furnace maintenance service by licensed, bonded, and insured technicians, call (336) 967-9945 today.