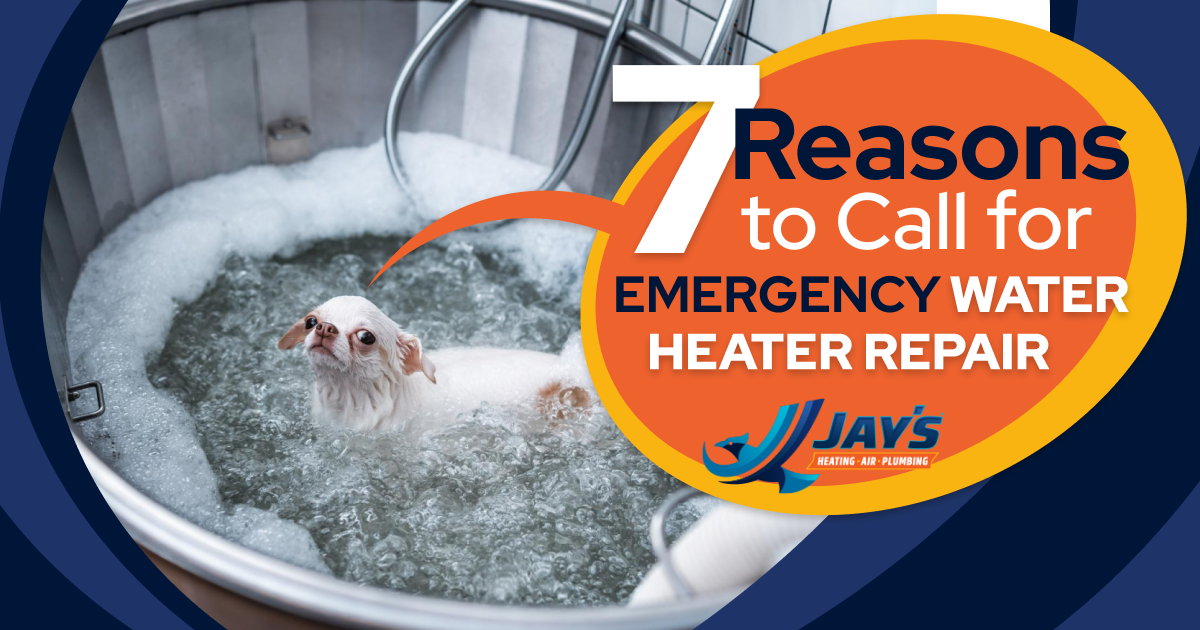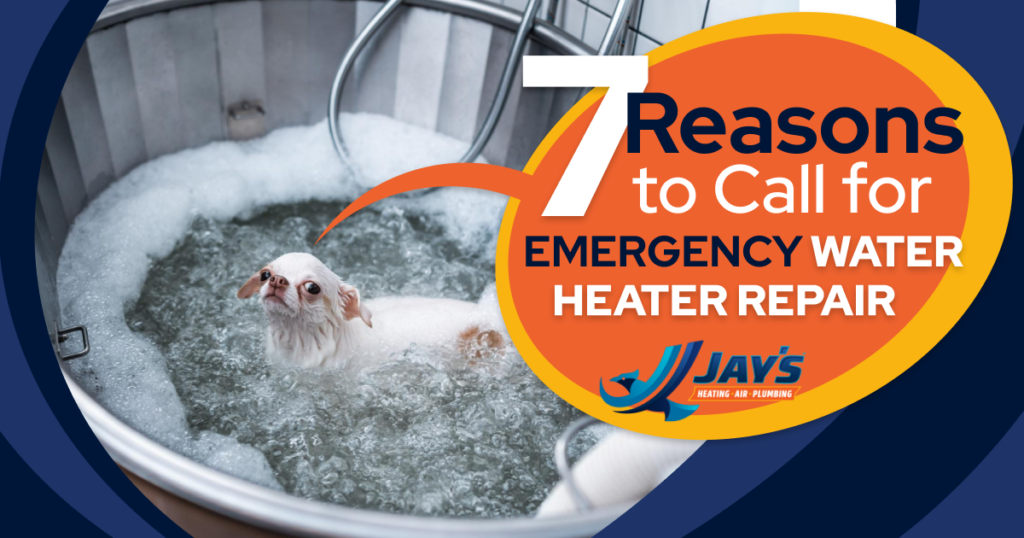 Some issues don't seem to warrant calling for emergency water heater repair, but they're good reasons to do so. Putting off calling a professional will only lead to something more serious. The older your appliance gets, the more likely it is to break down; if it's nearing the 10-year mark, any issue can signal a serious malfunction. Here are seven signs you should call a local plumber for emergency water heater repair in Mount Airy, NC.
1. Hot Water Runs Out Quickly
Your water heater should provide a steady supply of hot water. If the water suddenly starts turning ice cold within a few minutes, the burner or heating element may be failing. Mineral buildup in the tank may have decreased its capacity. Clogged, corroded, or damaged valves can also cause hot water to run out. Calling a water heater professional quickly can resolve a less serious issue, avoiding more extensive damage and costly repairs.
2. The Water Temperature Fluctuates
The water temperature may fluctuate if minerals start to build up in the tank or the thermostat malfunctions. Fluctuating water temperatures are common with an older water heater and indicate it may be time to replace the unit. It's a subtle issue but not one you should ignore.
3. Water Isn't Warm Enough
If the water is lukewarm instead of hot, and the water heater's thermostat wasn't set to a lower temperature, consider calling for emergency water heater repair. One of the appliance's heating elements (if it's an electric water heater) may have stopped working. If you have a gas water heater, a burner may be malfunctioning, so it's important to call for help because more serious problems, such as a gas leak, can occur.
4. Your Water Heater Is Leaking
A water heater leak often appears as a small trickle down the side of the unit. Just a little water is a sign of a developing problem and can lead to mold growth. The leak may come from the pipes connected to the water heater. Water pooling up around the unit is a sign of water heater failure. If the tank is cracked or otherwise damaged, the system must be replaced.
5. Water Flow Is Weak
If water is flowing out of taps or fixtures more slowly than usual, the reason may be sediment in the tank. A plumber can drain the tank, which should resolve the problem if there's no hidden damage. Mineral deposits in the tank and on other components can also reduce water pressure. A professional may also have to descale or repair other parts of your plumbing system, so they'll check your water heater and plumbing during an emergency visit.
6. Sudden Changes in Water Quality
If water comes out cloudy or a rusty or muddy color, bacteria may be in the tank, or the anode rod may be broken. Mineral deposits can cause cloudy water with a strange odor. A rotten egg smell can be caused by bacteria that release sulfate gas. It can also mean the supply line for your water heater is leaking natural gas, so call for emergency help.
7. The Water Heater Makes Loud Noises
When the familiar sound of your water heater is replaced by loud, unusual noises, it's time to call a professional. Noises often start subtle and intermittently but become louder and more frequent. Call a plumber if you hear loud banging, popping, cracking, gurgling, or whining sounds from inside your water heater. Dirt and mineral deposits in the tank are common causes of noise. A sizzling sound can mean there's an issue with water flow or, in the case of a gas unit, a condensation problem.
Ways to Avoid Emergency Water Heater Repair
You can reduce the risks of needing an emergency plumber. A water heater is less likely to require urgent repairs if you:
Choose the Right-Sized Unit: A water heater that's the proper size and capacity for your household's needs should run smoothly, efficiently, and without the strain that can lead to a sudden breakdown.
Schedule Regular Maintenance: Your water heater should be inspected by a professional at least once a year. Even if the unit is working fine, and it's been a year or more since the last inspection/tune-up, schedule maintenance to prevent costly problems.
Replace an Old Water Heater: A water heater near the end of its life should be replaced. New water heaters are much less likely to need emergency repairs. They also operate more efficiently, so your energy bills may be lower.
Call Jay's Heating, Air & Plumbing Today
When you need a water heater repair, Jay's Heating, Air & Plumbing can get the unit working again fast and determine if repairing or replacing it is the best option. We can handle all your water heater service needs. Our maintenance plans help customers save on equipment inspections and repairs. To learn more or request emergency water heater repair, call 336-652-3583 today.