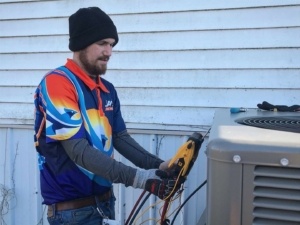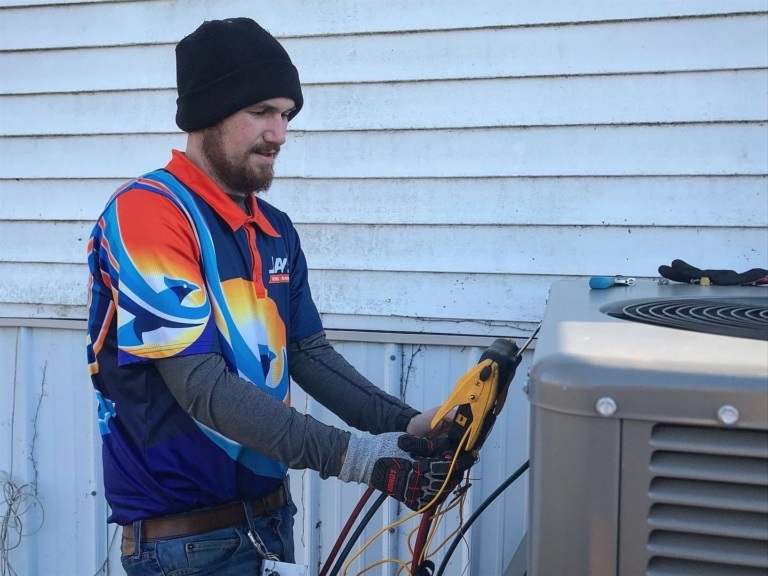 When it comes to furnace repair in Clemmons, NC you need a professional you can trust. At Jay's Heating, Air & Plumbing, we have furnace service experts that know how to repair any make and model. If your energy bills are high or your home isn't the same temperature throughout, you may need a repair.
Clemmons' Best Furnace Repair Professionals
A furnace that is in need of repair can exhibit many different signs. Your indoor air quality may be suffering. You may notice more dust than usual and worsening allergies. The furnace may also be making weird noises when it starts up or even while running. This is a sure sign that something is amiss and needs repairing. Other signs include an abnormal increase in your energy bills, uneven heating throughout your home, and short cycling. If you notice any of these signs, you need to call us right away. Leaving a problem unaddressed can cause it to grow, which may result in needing to replace your entire system.
Getting your furnace repaired promptly has the following benefits:
Saves money
Improves indoor air quality
Increases the overall comfort of your home
Ensures a reliable system
If you have a gas furnace and smell rotten eggs or a sulfur-like smell, you need to turn your system off immediately and call us for an emergency repair. You could have a cracked heat exchanger that is leaking gas into your home. This is especially dangerous and can cause carbon monoxide poisoning. We offer 24/7 emergency repair, so you can rest easy knowing that we will be there for you when it matters the most.
Reliable Furnace Service
At Jay's Heating, Air & Plumbing, we're proud to be an A+ rated company with the Better Business Bureau. Customer satisfaction is our top priority, which is why we have a 100% satisfaction guarantee. If you're on a tight budget, we can work with you while ensuring you get the quality HVAC assistance that you need. We offer flat-rate pricing and easy online appointment scheduling.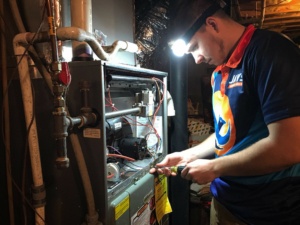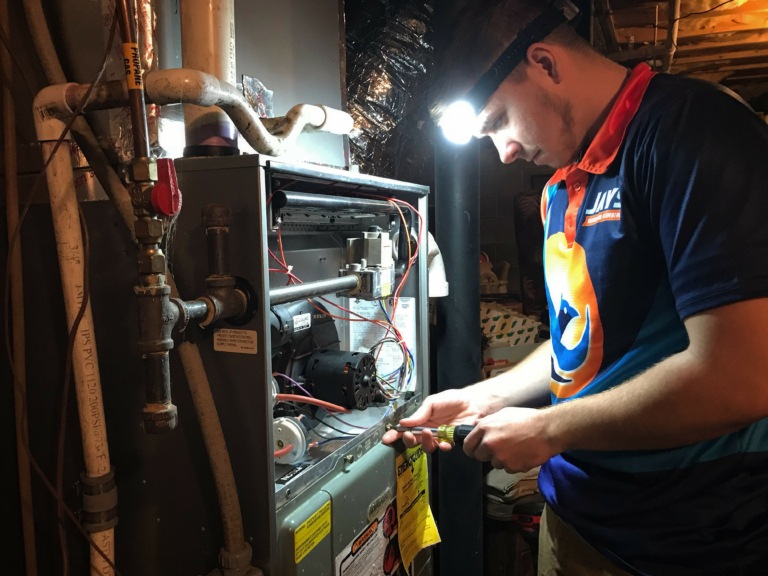 Our team has more than 50 years of combined experience and holds certifications for Train, Mitsubishi, and Lennox products. It doesn't matter what type of furnace you have or what make and model it is. We can fix any electric, gas, or oil heating system. Conveniently located on Greyhound Road in Mount Airy, we can easily and quickly get to Clemmons and the surrounding areas for immediate repairs.
Call us today to schedule a repair for your furnace. We can also help with furnace installation and maintenance services.
We can also help with AC repair when your air conditioner isn't working properly. Call us today to get started!