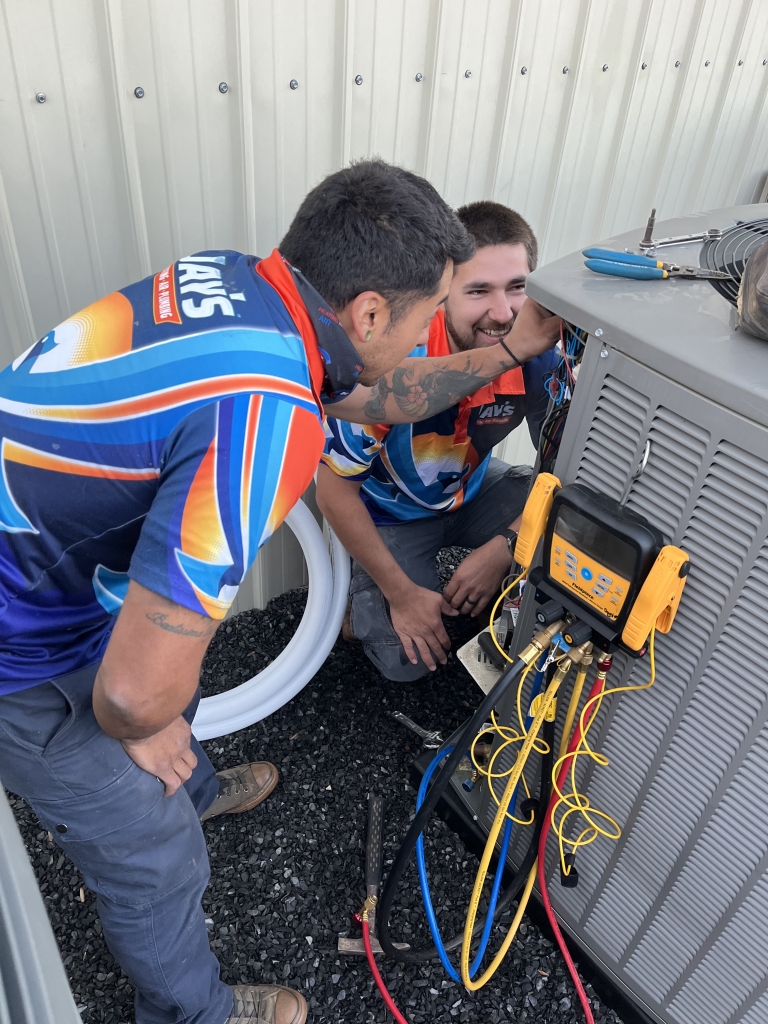 Jay's Heating, Air & Plumbing performs professional AC replacement in Clemmons, NC, to keep residents homes comfortable. Timing the replacement of your AC can be challenging, but you can do so with the help of professionals. Jay's Heating, Air & Plumbing provides professional air conditioning installation whenever you want to transition to a new system before the current one malfunctions completely.
The question of when to replace an air conditioner is a common one. Your air conditioner often gives signs when it's about to fail, such as its age and frequency of repairs. Consult an expert to inspect your current AC, recommend a new system, and help with professional installation.
Quality AC Replacement in Clemmons
It's time to consider replacing your AC if it has hit its 10th birthday and shows inefficiency. The benefits of investing in a new air conditioning unit cannot be overrated. New AC models are more energy-efficient because they have a higher SEER rating. Installing a new AC can help reduce your energy consumption, helping in lowering utility bills. Installing a new AC also comes with the benefit of greater comfort.
New technology makes the system maintain consistent temperatures throughout the house. New air conditioners are designed to keep your indoor air clean, providing better humidity control, ventilation, and air purification. If you are struggling with humidity or ventilation issues with your current AC, replacing it with a new one can help address these issues. New air conditioners operate more quietly than old systems as they maintain comfortable temperatures indoors.
Call us for an AC installation if you notice these signs:
Strange noises
Frequent repairs
Aging system
Increasing energy bills

If your air conditioning unit seems less effective over time, it may indicate that you need a replacement. Air conditioners lose their efficiency as they age, causing an increase in energy bills and failing to provide comfortable temperatures. If you need AC repairs more frequently than before, it's advisable to invest in a new system.
Professional Air Conditioning Installation Team
If you are looking for a premier air conditioning company in Clemmons, look no further than Jay's Heating, Air & Plumbing. We have years of experience in the HVAC industry, allowing us to install various AC models and brands. We have a team of certified technicians and experts to assist you with all your AC needs. Our team arrives at your home in time, ready with the necessary tools to install a new air conditioner. We leave after ensuring that the new unit is fully functional and advice on how to maintain and take care of it. We provide excellent customer service and transparent pricing.
Contact our friendly team from Jay's Heating, Air & Plumbing for professional air conditioning installation in Clemmons when you are ready to enjoy the perks of a new system. We're also available for AC repair and maintenance services.
Need a new heater? We offer a great selection of top-rated furnaces to suit your home and budget. Call today to get started!