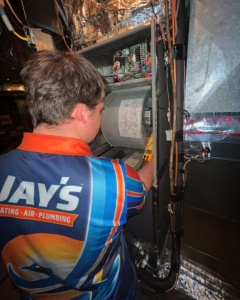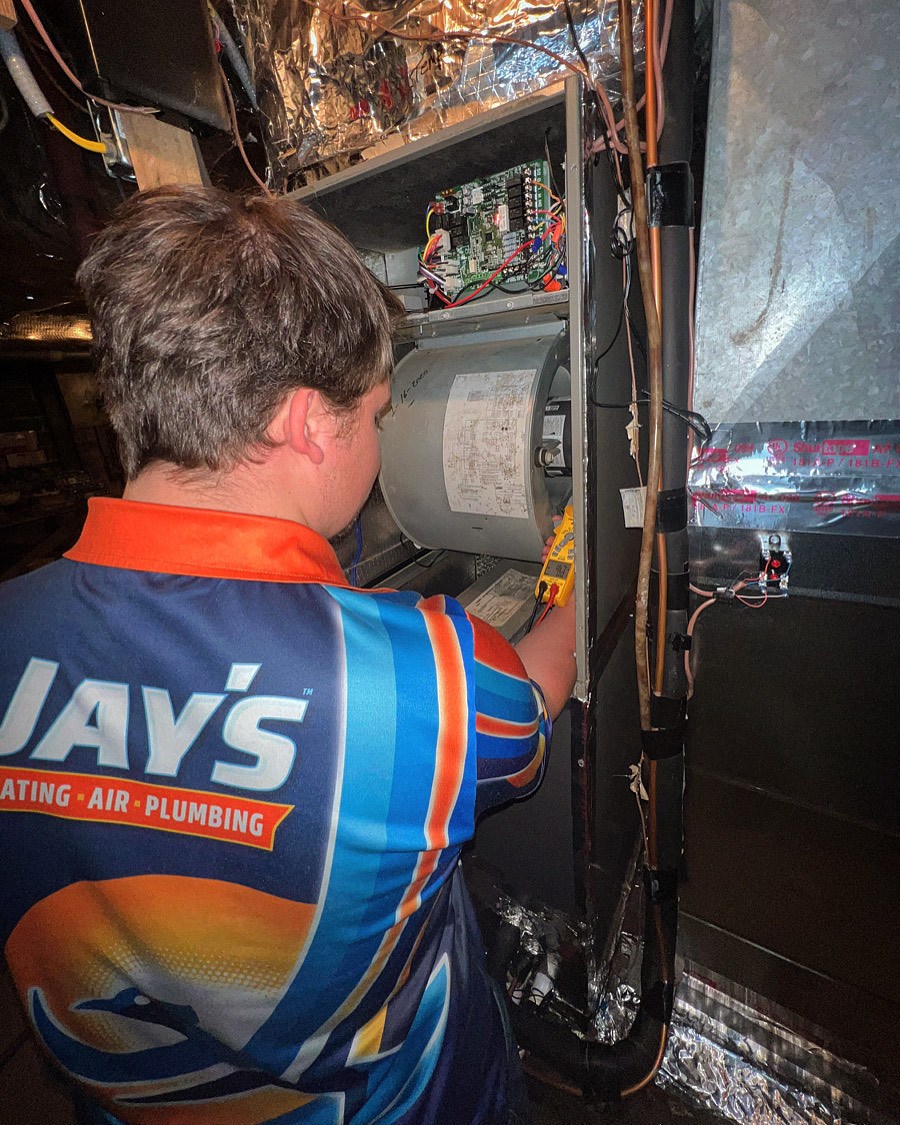 AC maintenance in Clemmons, NC can be just what you need to ensure energy-efficient AC performance for years to come. Experts recommend an AC tune-up at least every spring before the heat rolls in and the AC companies get booked up with appointments. While you, as the homeowner, are expected to do some maintenance tasks on your own, such as filter replacement, you'll definitely want a professional to handle the rest. The benefits are many.
Maintenance will keep the AC running smoothly, with no obstructions to airflow or no faulty components to weaken the air pressure and the transfer of heat from the home. As a result, your AC will do its job in a shorter time and with less energy waste, contributing to a drop in your monthly bill. It also won't need repairs so often, and the repairs that do come up won't put much of a dent in your wallet. In the end, you get to keep your AC around for longer, putting off replacement.
AC Maintenance for Clemmons Residents
A tune-up will only take one or two hours of your time, though, at the end of the visit, the technician may make recommendations for future repairs, which you can choose to follow or not. As for what the tune-up covers, that will depend on the company you hire and what maintenance plans it offers.
Whether you get a basic or a comprehensive plan, though, expect a visual inspection of your AC and the following:
Air filter cleaning or replacement
Checks for old or loose wiring
Checks for air leaks in the ducts
A refrigerant level check
Evaporator and condenser coil cleaning
Any small components that need replacing can be replaced. The technician could also balance and align the fan blades. He or she will also start up your AC to ensure no delays, and the air pressure will come under scrutiny, too, because you don't want it to blow out too weakly. Besides the AC itself, the thermostat can be covered in the tune-up. The technician could calibrate it so that it reads your indoor temperature as accurately as possible.
Clemmons' Superior AC Tune-Up Provider
Jay's Heating, Air & Plumbing has been maintaining, repairing, and replacing AC systems in Clemmons since 2005, and we've managed to keep an A+ rating with the BBB. Our NATE-certified technicians do such incredible work, whatever the make or model of the AC, that we guarantee 100% customer satisfaction. You won't have trouble scheduling an appointment with us because we're always flexible.
Call our friendly team from Jay's Heating, Air & Plumbing today for AC maintenance in Clemmons! We're also available for AC repair and installation.
Looking to schedule your heating maintenance? Call us during the fall season to schedule your annual furnace tune-up.