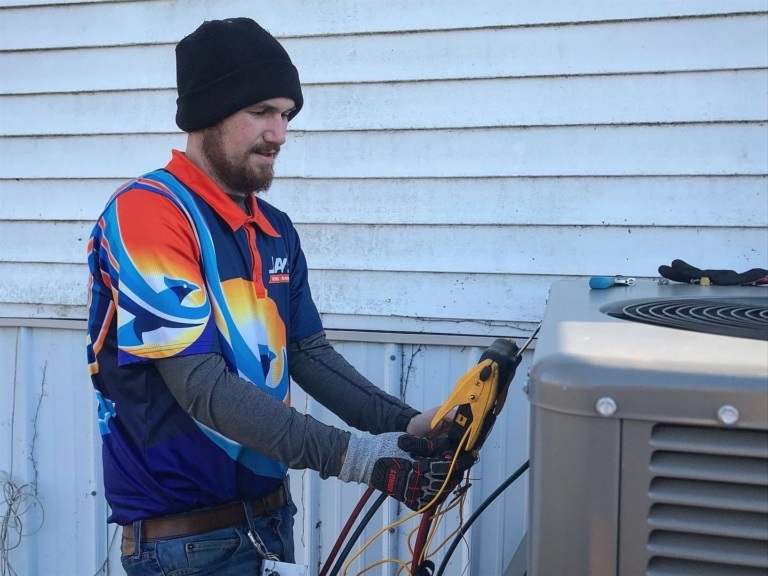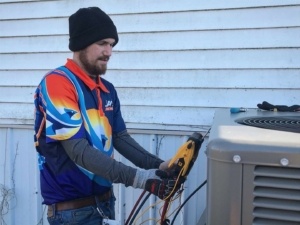 It can be a frustrating experience to have your furnace start acting up when it's freezing cold outside. Maybe your home isn't evenly heated, or your furnace can't reach your desired temperature. If you need a furnace repair in Kernersville, NC, the team at Jay's Heating, Air & Plumbing is well-qualified to help. We'll get an experienced technician out to your home as quickly as possible. You can rely on us to diagnose the problem accurately and help you understand what your options are. When it comes to furnace service, we can help you no matter what the issue is.
Furnace Repair You Can Trust in Kernersville
Most of the time, you'll see your furnace isn't operating as it should be. You may feel cold air coming from the vents, or your furnace refuses to turn on. It may make strange loud noises, or you smell something odd when your furnace is on. When you have a problem with your furnace, it's best to call for furnace service sooner rather than later. This can prevent the problem from getting bigger and more costly to solve. It may just have a small issue that is easily solved, such as the air filter needing to be swapped or the flame sensor needing to be cleaned.
There are other signs that your furnace needs to be serviced. Call us right away if you see these signs your furnace needs professional attention:
Escalating energy bills
Broken or unresponsive thermostat
Constant or frequent cycling
Pool of water surrounding it
You may wonder if your furnace needs to be repaired or replaced. Our team can help you answer that question. It sometimes comes down to whether the cost of the repair makes sense. If you have an older furnace that's on its last legs, it may make more sense to replace it than spend money on a repair. This is especially true if it needs frequent repairs.
Your Furnace Service Experts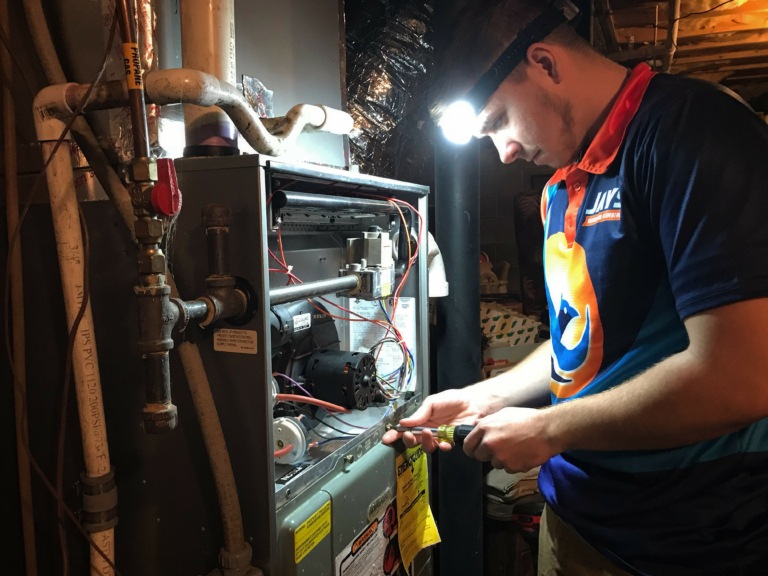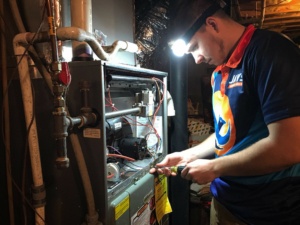 At Jay's Heating, Air & Plumbing, we've been helping families in Kernersville since 2005. Our excellent customer service has resulted in an A+ rating with the BBB. As we stand behind our work, all of it comes with a 100% satisfaction guarantee. Since each of our technicians is highly experienced, they have been trained to work with all makes and models of furnaces. If your situation is an emergency, we're available 24 hours a day, every day of the week.
Our office is on W Pine St in Mt. Airy. Whether you live near Kernersville, Elkin, King, Winston-Salem, or Lewisville, we can respond quickly to your furnace repair call.
It gets too cold in Kernersville to have an unreliable furnace. Get in touch today to schedule an appointment. You can also count on us for furnace installation and maintenance.
Not in need of furnace repair? Our team also provides fast and efficient AC repair.