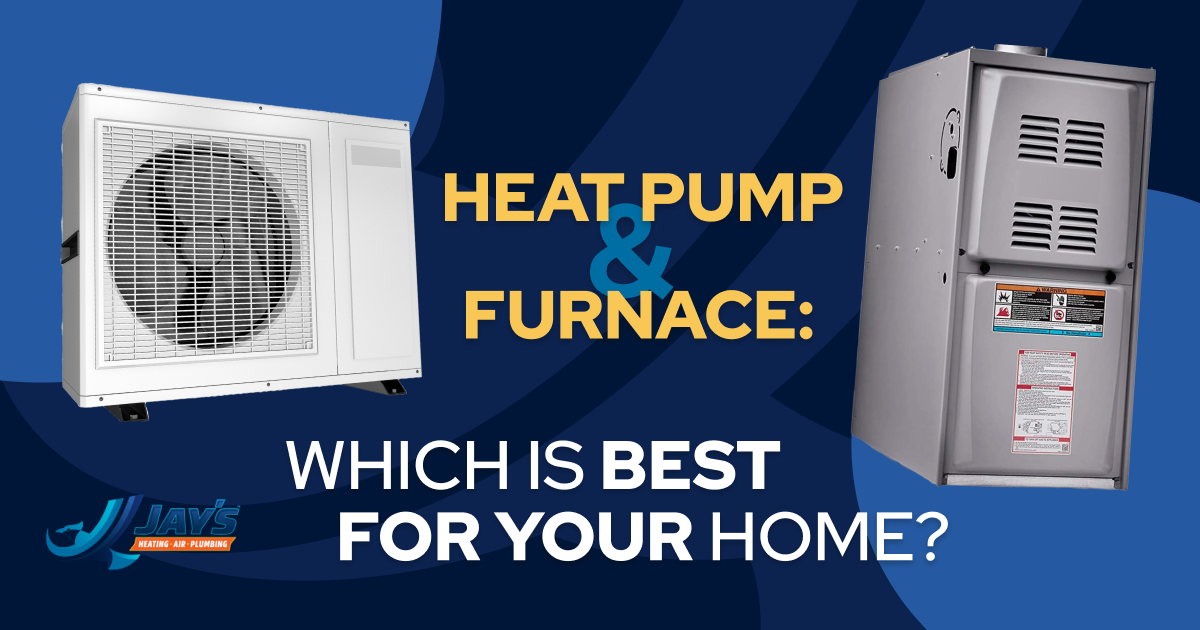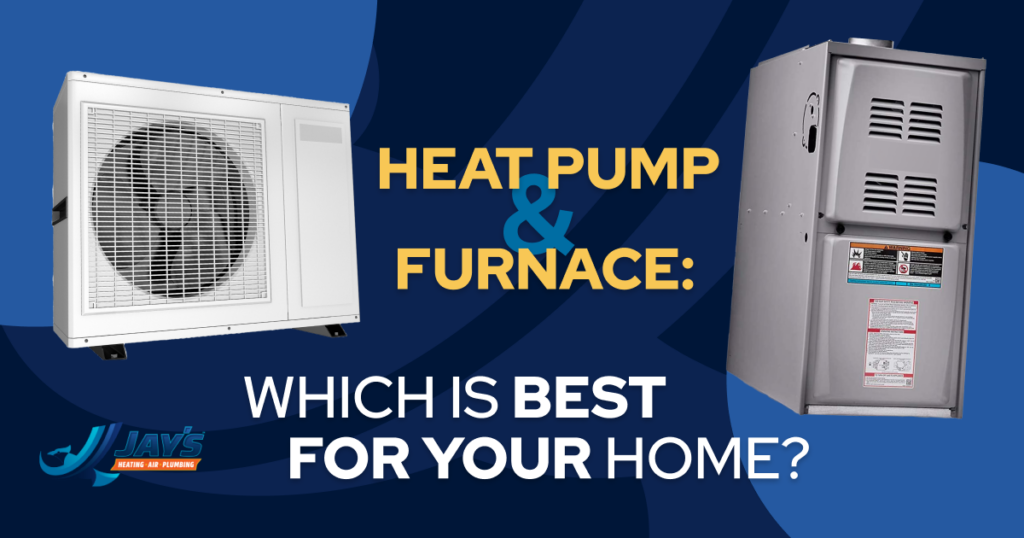 The heat pump vs. furnace debate has become a hot topic across the U.S. For some homeowners, the choice may be a matter of preference. Both systems achieve the same goal (as far as heating). But there are times when installing a heat pump or a furnace might be more practical. We'll explain what each is, how it works, and their key differences.
How Does a Heat Pump Work?
A heat pump is a system that provides both heating and cooling. Heat is drawn from outside air and absorbed by a liquid refrigerant. As the refrigerant circulates through coils or a heat exchanger, air blows across the coil and is heated before being released into your home. A heat pump can pull heat from the outside air, even if it's near or below freezing.
Heat pumps move heat from one place to another. Therefore, they are more energy efficient than systems that work to heat the air themselves. But heat pumps aren't only for use in winter. Reversing the system's function allows it to remove warm air from inside your home so you can stay cool on a hot summer day.
How Does a Furnace Work?
A furnace produces heat by using natural gas, fuel oil, propane, or electricity to ignite and heat a burner. The heat generated is transferred to a heat exchanger while a fan blows air across this component. Warm air is then distributed into ducts and dispersed throughout your home.
Furnaces remain the most common central heating systems in the U.S. The technology is familiar to most people. Plus, a furnace will quickly leave your home feeling warm and cozy, no matter how cold it gets outside. But if you're looking for a middle ground, you can install a dual-fuel system that incorporates a gas furnace and a heat pump. The heat pump will run in milder temperatures and automatically switch to the furnace when it's colder, thereby increasing efficiency.
Key Differences of a Heat Pump vs. a Furnace
Heat pumps and furnaces differ on a few fundamental levels. To help you better understand the differences and choose between them, we'll now cover key variables to help you compare the options.
Cost: Installation costs largely depend on how your current system is set up and whether your home is compatible with a selected technology. Heat pumps range from $3,500 to $4,500; air-to-air systems are less expensive but are less efficient in extreme cold. Geothermal heat pumps draw heat from underground, where temperatures are more consistent year-round, but require costly drilling and installation of a network of pipes.
Meanwhile, gas furnaces range from $4,000 to $4,500 and require running gas lines into your home; on this level, electric furnaces can be more affordable.1
Energy Efficiency: The impact on your utility bill depends on climate and how much you use your heat pump or furnace. Heat pumps transfer more energy than they consume in ideal conditions. They also rely on electricity, which saves on fuel costs. Since furnaces create heat, they're more effective in cold climates but use as much as three times more energy than a heat pump, according to the U.S. Department of Energy.2 They also turn on and off frequently, which adds to their energy consumption.
Durability: A well-maintained furnace can last 20 years. A heat pump is more complex but can have a 15-year lifespan if appropriately maintained. During its life, various components may need to be replaced. The longevity of each type of unit can depend on the brand, quality of equipment, and how frequently it's used.
Versatility: On its own, a furnace can only provide heating. A heat pump can heat and cool your home. It is also effective at air filtration and can dehumidify the air. Therefore, it's essentially a replacement for all your home's HVAC equipment.
Maintenance: Between annual tune-ups, maintaining your furnace requires regular filter changes and vacuuming dust and debris from inside the unit. Heat pumps also require changing air filters, which should be done monthly. Additionally, you'll need to clean dirty coils, remove leaves and debris from around the unit, and keep it clear of ice and snow in winter.
Which Is Best For My Home
If you live in a climate with hot summers, a furnace isn't enough; you'll need a separate air conditioner. But a heat pump can serve your heating and cooling needs year-round. It's also a great choice if your home doesn't have ductwork or is an older structure where it's more difficult to achieve consistent heating. However, a furnace can suffice if you just need a heating system and want to keep installation costs low. If your ductwork is in good shape, you don't have indoor air quality concerns, or you don't qualify for financial incentives to install a heat pump, a furnace can be a good investment.
Contact Jay's Heating, Air & Plumbing
If the heat pump vs. furnace debate is still ongoing in your home, allow us to evaluate your heating and cooling needs and determine the best options. Our NATE-certified professionals handle every aspect of installation. They work with high-quality equipment of all sizes. For a consultation, free installation estimate, and heat pump installation in Mount Airy, NC, and surrounding areas, call (336) 690-5253.
Source: