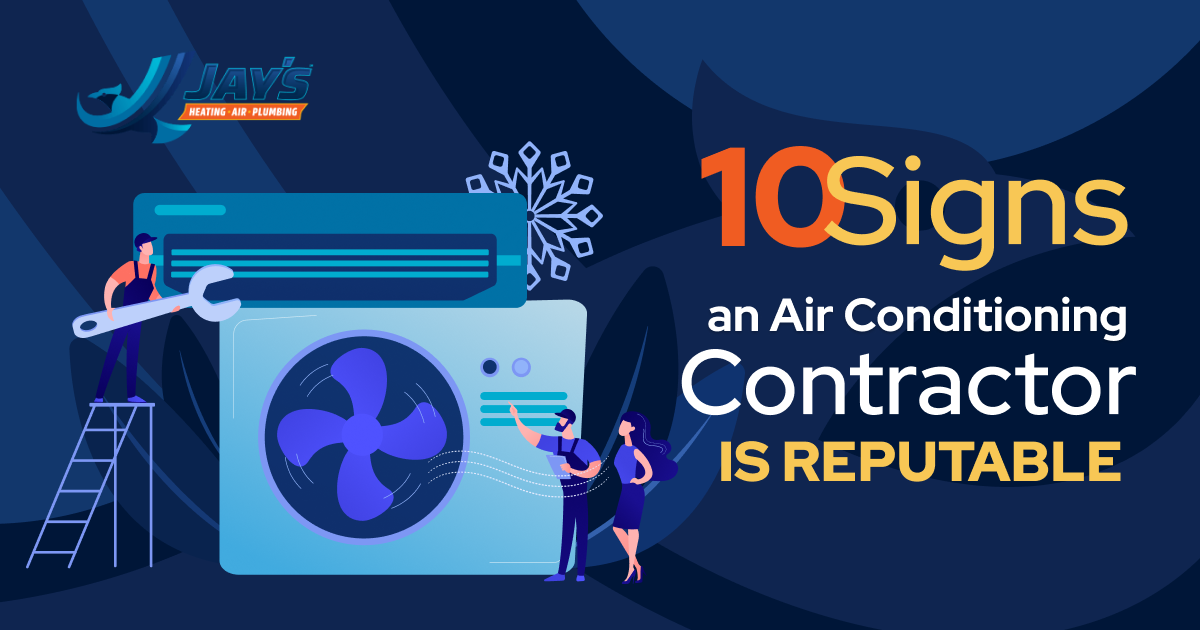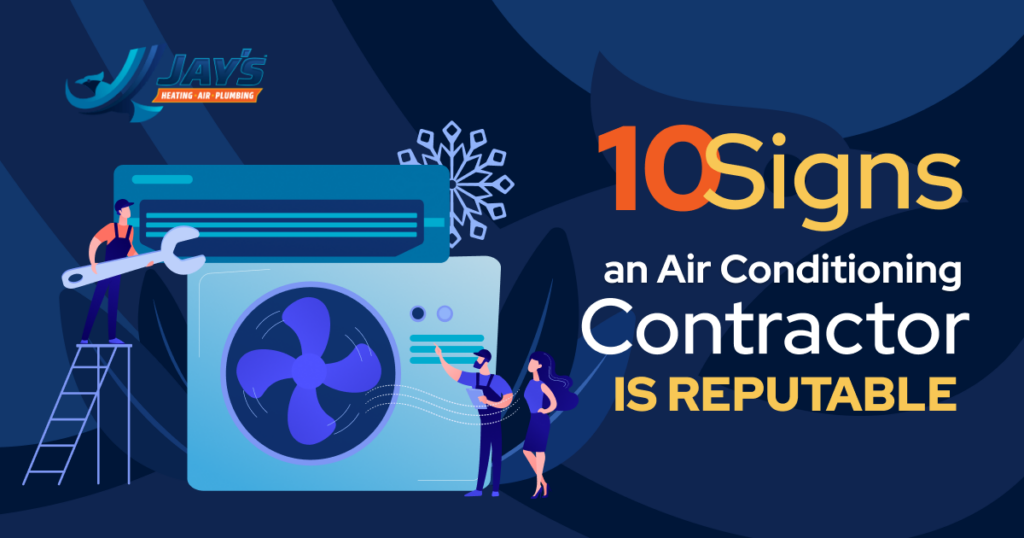 You shouldn't just take an air conditioning contractor's word for it. In the HVAC industry, reputation is everything. An eager salesperson can tell you anything you want to hear, especially when you need air conditioner services in a hurry. Fortunately, there are many ways to tell an AC contractor is reputable; here are 10 of them:
1. They've Been Around Awhile
If the contractor's been in business only a few months or a year, their quality of service may be unpredictable. Look for a company that's been around for at least a decade. This is a good indication it consistently provides high-quality service and has a long list of repeat customers.
2. Great Reviews and Ratings
You can judge a company's reputation by checking online reviews. Google, Yelp, and various social media sites have listings for air conditioning contractors that provide star ratings and detailed write-ups. If you see more negative reviews than positive ones, keep searching.
Also, check for accreditation by the Better Business Bureau. The company should have an A rating or better. This is a sign the contractor follows honest business practices; otherwise, their rating would be reduced or they'd be stripped of accreditation.
3. Savings, Discounts, and Promotions
Affordable pricing is one attribute of a reputable AC contractor, even though costs in the HVAC industry are high. The contractor should offer discounts, promotions, and other opportunities to save. They should also provide information about potential rebates and tax credits.
4. Upfront About Pricing
Ask about the cost of each service (and get it in writing) and how the contractor arrives at specific pricing. If key services aren't included, inquire about why. This is a sign they're quoting their fee and additional contractors will be brought onto the project, which you must pay separately. Evaluating pricing isn't about finding the cheapest quote but finding the highest-quality work at the most reasonable price.
5. Focuses on Your Most Pressing Needs
An air conditioning contractor should focus on the most pressing issue. Not that being thorough isn't a good thing; a technician can find a hidden issue and fix it before it gets worse. But persistent upselling is different than pointing out whether something is urgent or is a routine or preventative service you don't need immediately.
6. Shows You the Evidence Service Is Needed
A reputable contractor won't expect you to take their word for it. They'll use equipment to show you a low refrigerant level, irregular electrical voltages, or leaky ductwork. The technician will help you understand the issue and make an informed decision. Don't settle for an answer that claims it's too complicated or technical for you to understand.
7. Has No Objection to You Speaking with a Service Manager
You should always have the option to speak with a service manager about pricing or other details of a project. An HVAC technician should not refuse to let you do so. That's a sign the contractor is not that reputable. The manager should confirm the details the technician told you and further help you understand the issue or provide other alternative solutions if possible.
8. It's HVAC Technicians Act Professionally
The company's technicians should dress, act, and speak professionally. They should wear a company uniform and be polite and respectful as soon as they arrive. Aside from explaining the process and giving you a timeline, they should also take steps to protect your home, like laying floor mats or covering furniture and sensitive items with plastic.
9. All Work Is Guaranteed
A reputable air conditioning contractor provides a guarantee on all its work. This means it's confident in its services and is trustworthy. If an issue occurs after a repair or installation, the contractor should correct it at no cost and not seek payment for return visits.
10. Is Fully Certified and Licensed
Check whether the company is licensed by the state of North Carolina (it's a requirement). Also, ask if they require technicians to have NATE certification. It means they meet a variety of qualifications in regard to professionalism, knowledge, and efficiency. If the company is reputable and legitimate, it shouldn't be hesitant to show you this information.
Contact Jay's Heating, Air & Plumbing
A highly reputable air conditioning contractor based in Mount Airy, NC, we ensure every customer benefits from our experience, training, and guarantees. Our heating and cooling technicians are NATE-certified, and we have an A+ rating with the Better Business Bureau. Financing options are available to help work with your budget. For reliable HVAC and other home services, call (336) 690-5253 today.