Trusted Mount Airy Mold Removal
Jay's Heating, Air & Plumbing is a contractor based in Mount Airy, NC, and we care about the local community. Our family-owned and -operated company provides indoor air quality solutions, including helping clients correct their mold removal problems. We have a highly experienced staff of, and customer service is our top priority. If you are in need of mold removal, our team is ready to help.

Our advantages Include:
Fast, friendly and dependable technicians
Membership in the Better Business Bureau
Flat-rate pricing for all of our services
100% satisfaction guaranteed
Fixing Your Mold Issues
Mold and allergens can be found in practically every home. Our experts can remove mold from your home so you have the healthiest indoor air possible. We know how to safely handle and rectify any mold situation. Our technicians will seal off areas with problems so the mold spores don't spread to other parts of your residence.
Mold is known to cause respiratory issues and possibly other serious health complications. It should be eliminated as soon as possible after it appears. Mount Airy homeowners can trust Jay's Heating, Air & Plumbing to safely remove mold from their homes and install products that reduce the likelihood of it coming back. Since mold loves to grow in moist conditions, we sell and install dehumidifiers. This equipment will keep your home at a humidity level that deters mold from growing.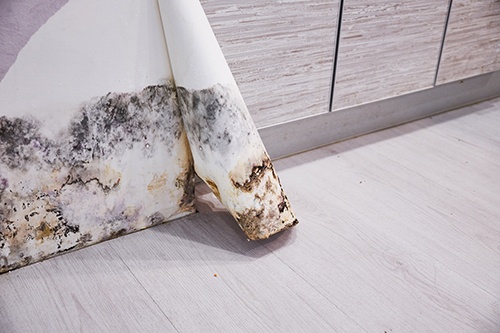 Issues associated with mold include:
Skin irritation
Fungal infections
Mycotoxin poisoning
Nasal and sinus congestion
Coughing and throat irritation
Mold-induced hypersensitivity
Trustworthy Indoor Air Quality and Comfort Solutions
Mold removal isn't all that Jay's Heating, Air & Plumbing does for Mount Airy residents. Our team of professionals routinely performs air quality assessments to help you raise the quality of the air you breathe. You can also count on our team for expert installation, repairs and maintenance for both heating and cooling equipment. When it comes to your comfort, Jay's Heating, Air & Plumbing is ready to answer your call.
If you're in need of mold removal services or any of our other trusted IAQ and comfort services, our team is standing by to answer any of your questions. Our team would love to help you, so call today to schedule a visit from one of our technicians.