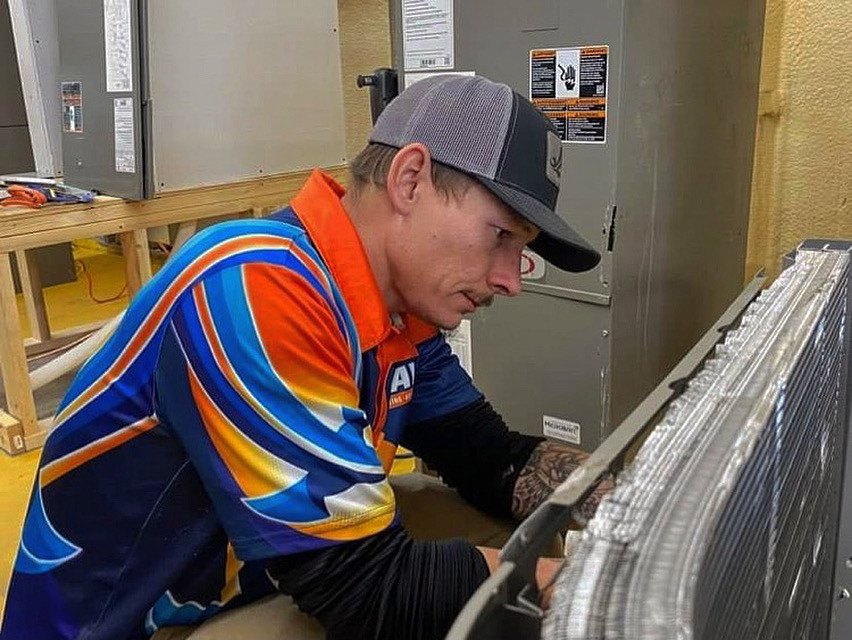 For all your Winston-Salem heating needs, call in the best heating company at Jay's Heating, Air & Plumbing! We offer convenient 24-hour emergency service scheduling, flexible financing on approved credit, and energy-efficient products that will keep your home warm all winter!
More reasons we're Winston-Salem's leading furnace contractor!
Most Competitive Prices In The Industry
All Services Backed By Our Customer Satisfaction Guarantee
Decades Of Industry Experience
We're Focused on Providing the Highest Quality Products and Services
Dependable Furnace Repair Services At Your Convenience
Our furnace repair services are the backbone of our company. We have a full staff of certified technicians on our roster and our repair trucks are equipped with all of the tools required in order to make your furnace problems a thing of the past. With 24-hour emergency scheduling, you can rest assured that we're always ready to come out and get your heating system running again!
Winston-Salem's Trusted Heating Replacement Service
If you have an old furnace or heat pump in your home, you are likely dealing with inefficient heating that is inflating your utility bills. You might even be dealing with constant repairs that cost a lot of money, especially when added up! Here at Jay's Heating, Air & Plumbing, we offer free personalized estimates for furnace upgrades and replacements. Our energy-efficient, dependable models are sure to save energy, keep you more comfortable, and eliminate the headache that is an unreliable, old heating system!
Routine Furnace Maintenance Can Keep You Warm This Winter

The most important service that we offer is our furnace tune-up program. Preparing for winter is incredibly important for your heating system as it can dramatically alter the performance of your system. Our furnace maintenance programs involves a certified furnace contractor who will inspect your system for winter usage while lubricating, replacing, and modifying any components that need addressing.
Benefits of maintaining your heating system with Jay's Heating, Air & Plumbing:
Work With All Models Of Furnace
Get A Free Estimate On Your Service
24/7 Emergency Service Hours Available
Furnace Maintenance Can Save Your Heating System
For all your heating and cooling service needs, Jay's Heating, Air & Plumbing is the furnace contractor for you! Make us your go-to heating company in Winston-Salem, NC!