First For Heating and Air Repair in Woodlawn
Your heating and cooling system works perfectly most of the time, providing you with the perfect temperature throughout your home. When it goes wrong, you're going to need a company with years of experience in heating and air in Woodlawn. From fixing faulty components to replacing furnaces with heat pumps, our technicians are here to help with a host of problems and requirements. Our service vehicles are packed with the parts that are most likely to fail meaning we can fix your HVAC system on the spot. Call us today to find out more about our services and how we can get your system back up and running once more.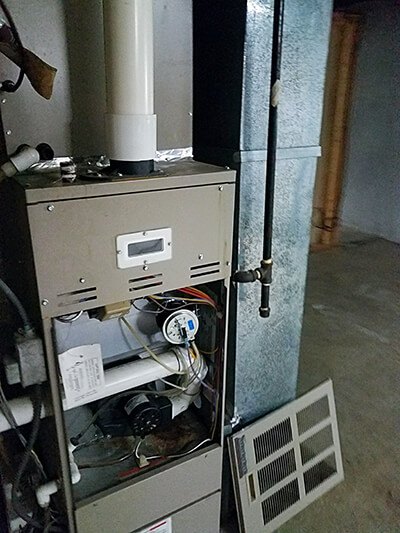 Here are some of the heating and air problems we can help with:
Hot or cold spots around your home
Weak or no airflow
Strange sounds or odors
No response to thermostat
Experts in Heating and Air Installation and Replacement
HVAC systems work very well for the first few years of their life. Over time, they may need the odd repair here and there. But as they start to approach old age, usually within 10-15 years, they can start to become less efficient and cost you more in energy costs and repairs. The good news is that we can solve the problem fast with our heating and air installation services. We carry some of the best HVAC systems on the market today and we'd love to recommend a replacement that will reduce your bills and your carbon footprint.
Arrange Heating and Air Maintenance With the Best
As a local heating and air company with years of dependable experience, you can trust us to carry out HVAC maintenance to the very highest standard. We complete a series of extensive checks and tests on your system, including cleaning debris, testing components and looking out for any potential problems. Arranging regular maintenance will keep your system operating beautifully and efficiently throughout the season.
Call the dependable and professional team at Jay's Heating, Air & Plumbing today to tap into our expertise in heating and air in Woodlawn. Our team will be happy to serve you.