First For Heating and Air Repair in Pinnacle
At Jay's Heating, Air & Plumbing, we're primed and ready to swoop in on any problems you are experiencing with heating and air in Pinnacle. Over the years, we have helped many customers with their HVAC problems. If you've just discovered that you have an issue with your system, let our technicians take a look for you. We'll get to you fast and have the problem resolved before you know it. Don't let a heating or cooling fault ruin your day. Call our friendly team now to arrange a convenient appointment.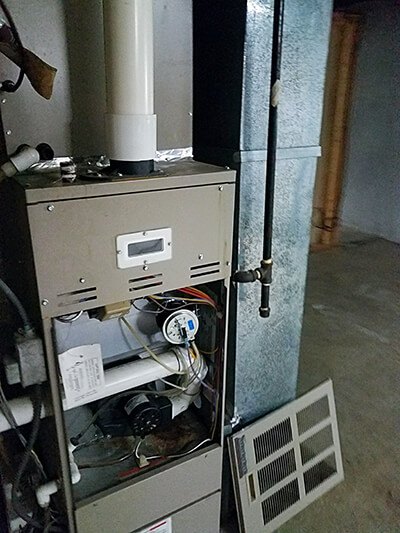 Here are some of the heating and air problems we can help with:
Hot or cold spots around your home
Weak or no airflow
Strange sounds or odors
No response to thermostat
Your Experts in Heating and Air Installation
If you need a new system you've come to the right place. We're here to give you advice on a new AC or heating system and we offer a wide selection of options. Perhaps you'd like to upgrade your furnace or maybe you're looking to upgrade to a mini-split system that puts you in full control of your comfort. A new system can bring so many benefits to your home, including lower energy costs, improved comfort, and savings on repairs. Call our crew today to arrange an appointment.
Arrange Your Next HVAC Maintenance Tune-Up
We'd be delighted to carry out your next HVAC maintenance tune-up with you. Your system will thank you for looking after it by rewarding you with improved comfort, lower energy costs and more years of service. Our technicians will ensure you get the best from our HVAC company and complete your tune-up to the highest possible standard. We can work with all makes and models of heating and air systems and our team is standing by to help you today.
For help with heating and air in Pinnacle, look no further than the team here at Jay's Heating, Air & Plumbing. We're looking forward to looking after you and your system.