The Experts in Heating and Air Repair in Lambsburg
When you need help with heating and air in Lambsburg, you need a team you can trust. We'll get to you fast to attend to any problem you might be experiencing and waste no time in identifying and rectifying the problem. From the moment our technicians arrive, we'll ensure your mind is put at rest. With our wide selection of spare parts and our know-how, you can rest assured that we'll have your system working perfectly again before you know it. Call us today to arrange a convenient appointment.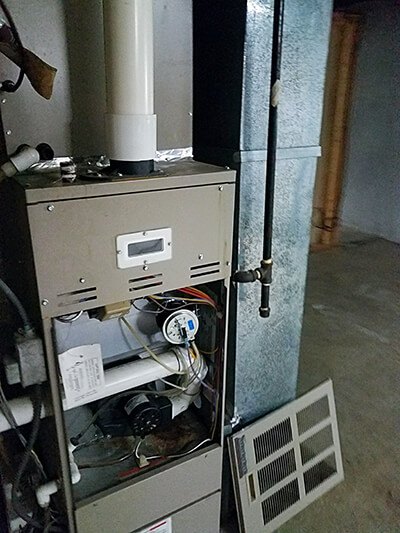 Here are some of the heating and air problems we can help with:
Hot or cold spots around your home
Weak or no airflow
Strange sounds or odors
No response to thermostat
Call Us For Heating and Air Installation
Are you in need of help choosing a new heating and air system? At Jay's Heating, Air & Plumbing, we offer expert advice on all systems, including furnaces, packaged systems, mini-spits, and heat pumps. A new system could make such a difference to your comfort and also a big difference to your energy costs. Our modern and efficient systems are designed to use less energy and put you in total control. No matter what the layout of your home or your budget, we'll find the right system to suit your needs.
Look After Your System With HVAC Maintenance
As a leading HVAC company in Lambsburg, we offer dependable maintenance services that you can trust. We'll carry out an extensive check of your system and ensure it's ready to serve you well for the season ahead. Arrange your next tune-up with the best and discover what great service really means. No matter which make or model you own, we'll give your system the best service and ensure you are delighted with the results.
For help with heating and air in Lambsburg, call the friendly team at Jay's Heating, Air & Plumbing today. Discover what great service means by calling the best.