First For Heating and Air Repair in Galax
At Jay's Heating, Air & Plumbing, we offer expertise in heating and air in Galax that is second to none. Is your furnace making a loud banging sound? Perhaps your AC is blowing out warm air. Whatever the problem, the team at Jay's Heating, Air & Plumbing is ready to help. From emergency HVAC repairs to routine inspections, we offer a wide selection of dependable services under one roof. Heating costs spiking without any obvious reason? It could be that your HVAC system has faulty components or needs a little tune-up. While HVAC systems are very reliable for many years, they can develop problems out of the blue. We're here to remedy any HVAC problem and ensure you have efficient and dependable heating and cooling when you need it the most.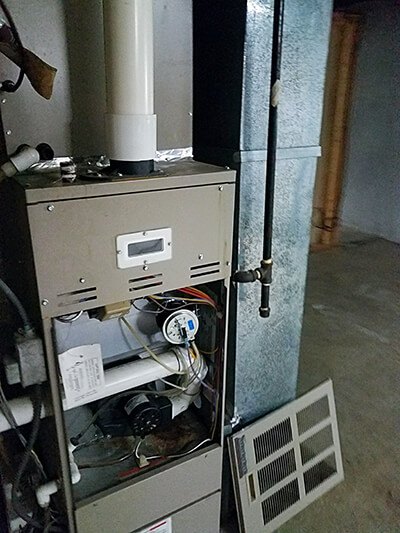 Here are some of the heating and air problems we can help with:
Weak or no pilot light
Weak or no airflow
Strange sounds or odors
No response to thermostat
Your Experts in HVAC Installation
Most HVAC systems last for around 10-15 years. While your system might give you dependable performance during that time, there will be a point when you need to arrange a replacement system. And that's where our team comes in. We can provide you with an estimate for a new system and recommend a heating and air unit that gives you many years of high performance and efficient energy use. As a leading heating and air company in Galax today, we're dedicated to your comfort and helping you to keep your costs down. Speak to us today to discover more about our installation services.
Arrange HVAC Maintenance With the Best
A tune-up can give your HVAC system a new lease on life. Not only does maintenance keep your system clean and working efficiently, but it can also help to head off problems that could crop up in the future. Our technicians are experts in their field and will take care of any HVAC problem before it becomes a big deal. This could save you hundreds of dollars in the future. We'd love to tell you all about our maintenance plan and the many benefits it has to offer.
Call the team at Jay's Heating, Air & Plumbing today to discover why we're a leading name in heating and air in Galax today. We're ready to solve any HVAC problems you might be experiencing.