Winston-Salem AC Repair Team
It's not ideal to be without a well-functioning air conditioner, especially when it gets hot in Forsyth County. If you ever run into trouble with your unit, rest assured knowing that help is just a phone call away. Jay's Heating, Air & Plumbing is here to assist anyone in Winston-Salem, NC, with AC repair. We're available to go out on emergency service appointments 24 hours a day, seven days a week.
At Jay's Heating, Air & Plumbing we:
Work on all makes and models
Have affordable, flat-rate pricing
Fully stand behind our work
Are NATE-certified
It's important to us that our customers trust us. We're committed to keeping people satisfied with our results, and we welcome feedback at any time. We're also open to answering your questions whenever they arise. We want you to feel comfortable and confident with us handling your air conditioning repairs.
Dependable Air Conditioning Repair
Air conditioners are critical components for staying cool during the muggy summers that we have. At Jay's Heating, Air & Plumbing, our Winston-Salem customers in need of AC repairs usually want quick relief. We certainly understand where they're coming from given our local climate. When we tell our customers that we'll arrive at a specific time, we strive to stick to that word. We recognize that people are often waiting for us and already inconvenienced with their AC not functioning correctly. We do what we can to minimize any other disruptions to routines.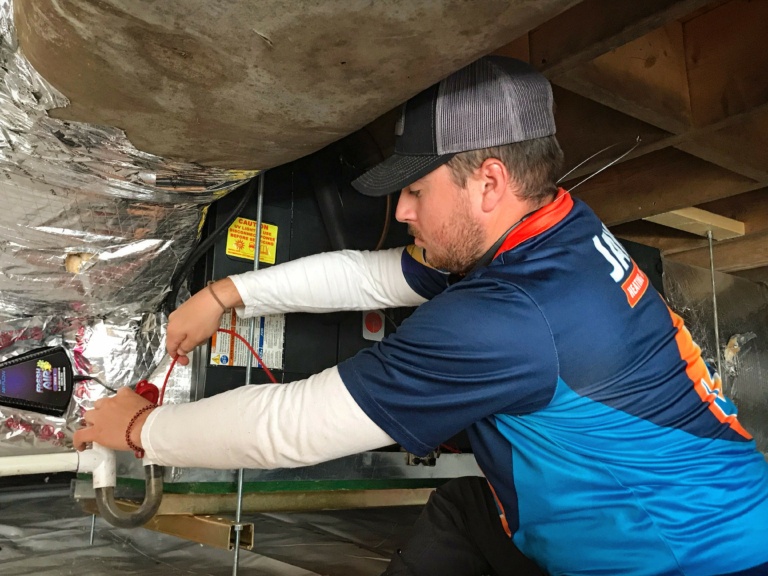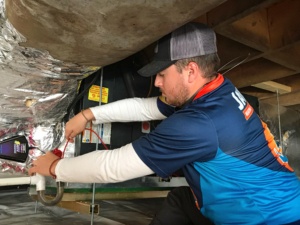 Problems we fix:

AC won't turn off
Thermostat isn't calibrated
Cooling is uneven
Temperatures aren't low enough
Instead of worrying about what to do or trying to figure something out yourself, reach out to us. This can prevent things from getting worse, as is often the case when nothing is done. Many AC parts are reliant on each other; when one breaks, it's only a matter of time before something else is affected.
Resolving AC Issues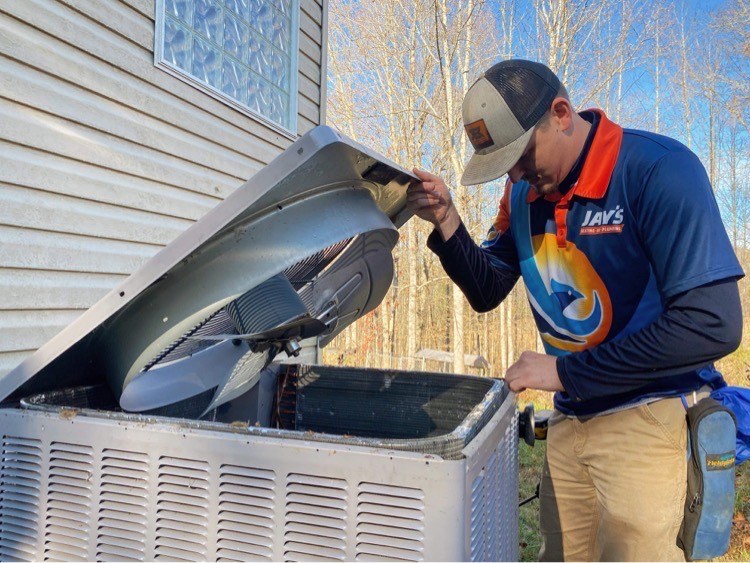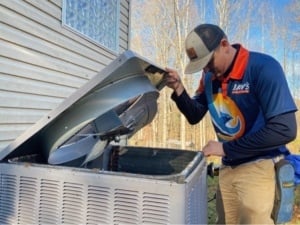 When we perform air conditioning repairs, we're diligent and efficient. All of our technicians are professionally trained and highly skilled. Getting down to the root of the problem is the first step. We then use our insights and knowledge to come up with a plan of action. If there are options, expect us to run through them to assist you in making a wise decision. We can get the job done correctly, and we offer a 100% guarantee on all of our work. At our business, we focus on performance and quality, and it shows in all that we do. In addition to cooling repairs, we can also handle cooling installations, maintenance, and even heating repairs. Call our team today for more information!