Mount Airy Air Conditioning Repair
Jay's Heating, Air & Plumbing is an excellent partner to meet all of the cooling needs of your home in Mount Airy, NC. Our
technicians
have extensive training that gives them the knowledge and skill to keep your system running at peak performance. The weather in Surry County is hot for a good part of the year, and it's especially humid in the summer. You depend on your air conditioner to keep your house comfortable all year. When something goes wrong with your system, Jay's Heating, Air & Plumbing is standing by to handle air conditioning repairs.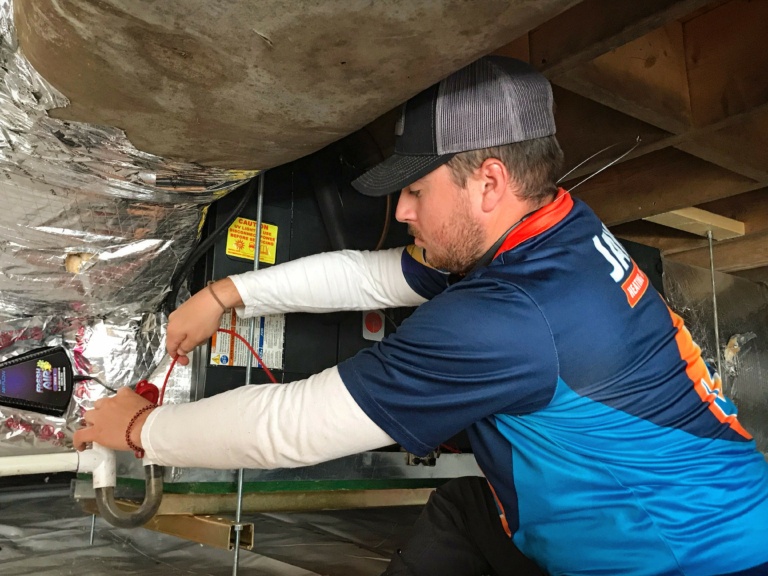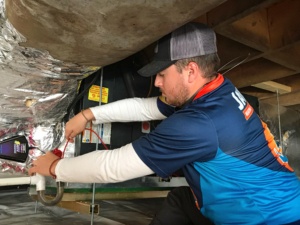 Some reasons to choose us include:
Skilled, friendly technicians
24/7 emergency repair service
100% customer satisfaction guarantee
Flat-rate pricing for each job
Skilled, Efficient Repairs
In the middle of summer, there's nothing worse than realizing that you need an air conditioning repair. If the unit breaks down, you can feel the heat and humidity creeping into your home right away. When you call Jay's Heating, Air & Plumbing, our skilled technicians will be there quickly. They're trained to diagnose all problems efficiently, and they'll let you know your repair options. We use a flat-rate pricing model for all projects. This means that you pay for the job and not how long it takes us to finish. Our technicians will be there until the job is done right and you're enjoying cool, comfortable air once again.
Some signs that you may need AC repair include:
Loud operation
Inconsistent cooling
Unexpectedly high utility bills
Smoke or strange smells
Cool but not cold air
Pooling or leaking near the unit
Trusted Repair Services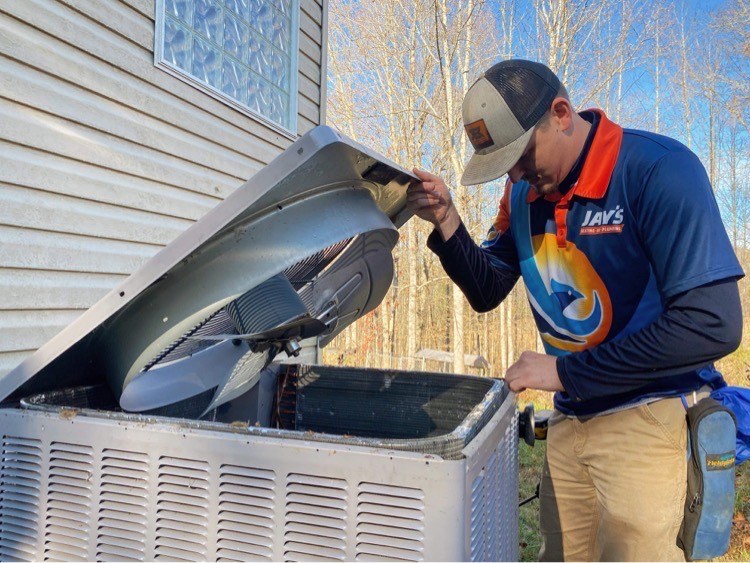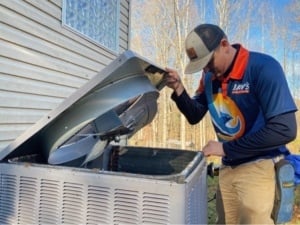 When your air conditioner breaks down, you can turn to Jay's Heating, Air & Plumbing for professional AC repair in Mount Airy. Your air conditioner may give you some warning signs before it experiences a total breakdown. If your AC unit isn't running at its best, then it will use more electricity to cool your house, thus raising your utility bills. You may also notice that the unit struggles to produce enough cold air on very hot days. This may be a simple fix like cleaning dust off the condenser coils. It may also mean that a worn-out part needs replacement. Whether it's a big or small air conditioning repair, the technicians at Jay's Heating, Air & Plumbing are ready to help you. We're passionate about your home comfort, which is why we'll offer you a 100% satisfaction guarantee. If you think it's time for an AC repair in your Mount Airy home, contact us today.
Not looking for cooling repairs, installations, or maintenance? We also offer heating repairs!