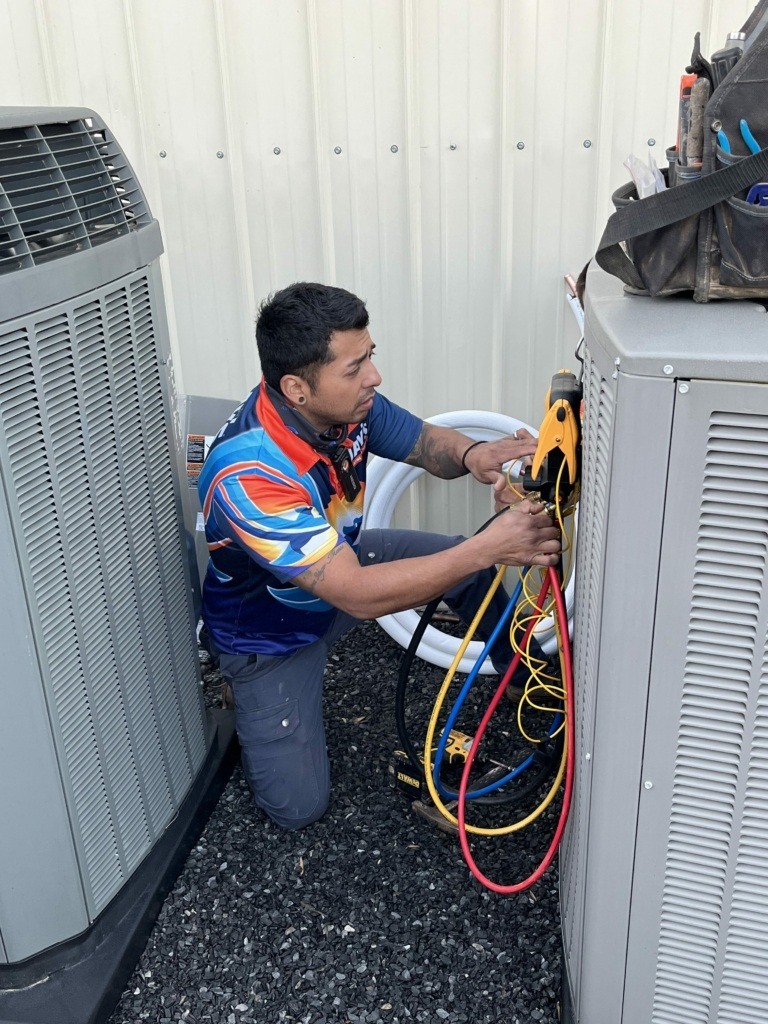 Whether you need help installing a new system or repairing an old one, Jay's Heating, Air & Plumbing has you covered. The technicians at our Pilot Mountain AC company have more than 100 years of combined experience. As we live in and around Pilot Mountain, we know what our customers need because we need it too. Our team is here to make sure that you feel comfortable in your home, even during the hottest months of the year.
Local clients appreciate our:
Professional certifications
Prompt response times
Reasonable rates
Helpful attitude and friendly demeanor
Your Top Choice for Pilot Mountain AC Repairs
At our AC company, we believe in 100% customer satisfaction. If you're not happy with the repair services we perform, we will go above and beyond to make it right. For added convenience, we offer 24-hour availability for emergency repair jobs.
You may need our assistance if your AC unit is:
Only blowing out warm air
Causing an increase in utility bills
Making strange noises
Providing uneven cooling
Dependable AC Installation in Pilot Mountain
At Jay's Heating, Air & Plumbing, we are your one-stop shop for everything AC-related in Pilot Mountain. Not only can our AC company provide repairs, but we can handle installations too! Installing a new air conditioner lets you save on your cooling bills and keep your home cool during the summer. Our friendly and knowledgeable staff will help you pick the perfect system for your property and budget.
AC Maintenance and Tune-Ups in Pilot Mountain

To keep your AC unit working properly, it's important to get a tune-up at least once a year. A maintenance check helps improve the energy efficiency of your system and reveals potential issues before they turn into big problems.
If you need the services of a trusted Pilot Mountain AC and heating company, call us today to schedule an appointment!